History of Sandy Neck
Posted by Mark Washburn on Wednesday, June 9, 2021 at 2:15 PM
By Mark Washburn / June 9, 2021
Comment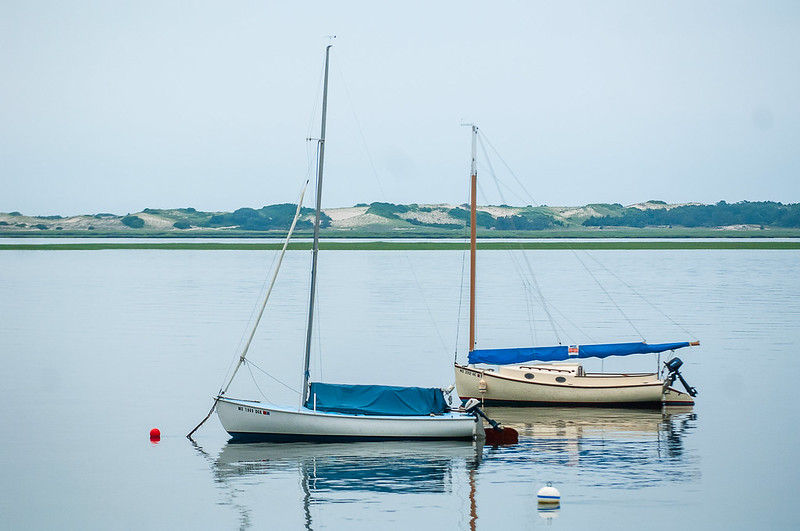 Photo: Massachusetts Office of Travel & Tourism
It may be one of Cape Cod's longest beaches, but Sandy Neck Beach also has a history that stretches back generations. The park covers more than 4,700-acres, the majority of which sits in West Barnstable.
With six miles of shoreline to explore, the park includes sand dunes, marshland, forests and beaches. In the early 1700s, the beach went from being entirely public to some of it privately owned. By the mid 1800s, a lighthouse went up. Nearby summer cottages went up in the late 19th century.
The Sandy Neck Colony still sits close to the tip of Sandy Neck, with around two dozen cottages, many of which are more than a century old. One of the first cottages doubled as a restaurant.
At one time a wharf allowed boats to dock right in front of it. The business was well known for its homemade chowder, which was even canned and sold to customers.
It was during the 18th and 19th centuries that whaling became a major industry in the region. Sandy Neck was also opened up to the public for whale watching.
It wasn't the only industry to trace its roots to Sandy Neck. During Prohibition, it's said the secluded area was a frequent hiding spot for rum runners. According to legend, they stored liquor in one of the summer cottages before shipping it out to the rest of the Cape.
As the years and decades passed, the lighthouse was eventually decommissioned and the summer cottages were passed down to new generations. These days, the old lighthouse and colony remain private, so you cannot reach them by one of the nearby trails.
The easiest way to see both is either by boat or by looking out across the water from Barnstable's Millway Beach or Bone Hill Beach. The beach, however, is public and it's one of the most popular locations on Cape Cod.