Highlights around Chatham Neck
Posted by Mark Washburn on Monday, August 24, 2020 at 8:59 PM
By Mark Washburn / August 24, 2020
Comment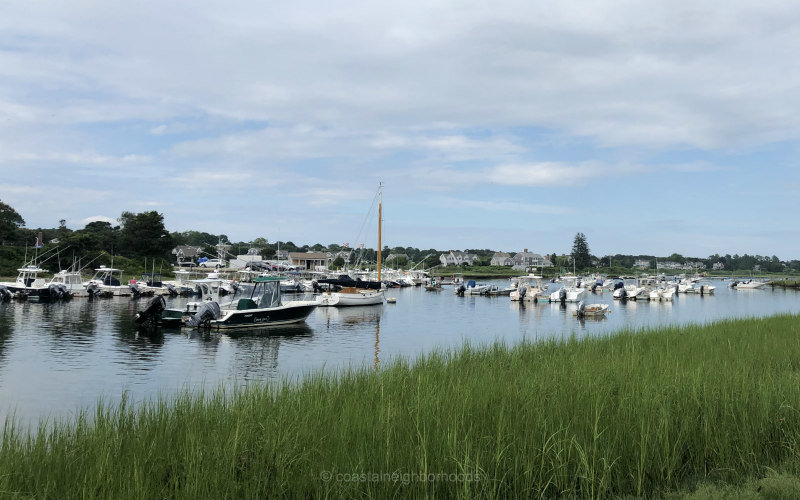 From boating and the beach to area museums, there's plenty of fun to find around Chatham Neck.
Atwood House Museum
While it's hard to miss the waterfront, there are other options to consider, including learning more about the region's history. Chatham's Atwood House Museum is a great place to spend an afternoon.
You'll find a large collection of books, photographs, paintings and more spread out across 12 galleries in the former home of a local sea captain. The museum also commonly hosts lectures and other festivities. You'll find it on Stage Harbor Road
Stage Harbor Lighthouse
It may be the youngest lighthouse in Cape Cod, but Stage Harbor Lighthouse is also one of the area's most visible landmarks. While it's not exactly open to the public, tours are sometimes allowed. You can get some great views of the lighthouse itself from Harding Beach.
Oyster Pond River
If getting out on the water sounds appealing, you can do that too at Oyster Pond River. Also called Oyster Creek, the river connects Oyster Pond and Stage Harbor. The river isn't very deep, plus it's bordered by salt marshes, making it a great place to explore.
It's likely you'll also spot some of the hundreds of different species of birds that are commonly drawn to the area. You may even be able to see some of the beautiful old summer homes that are located close to Oyster Pond.
Boating & the beach
If outdoor recreation is key, it's possible to find neighborhoods like Oyster River Hills that offer private, deep-water docks. Afterall, boating access is what many buyers are looking for when purchasing a seasonal or year-round home in the region.
Oyster River Hills is also close to Harding Beach, which is the Lower Cape's largest family beach. It's a good place to find calm, warm water and has a marked swimming area. In addition, you'll find space for beach bocce, volleyball and whiffle ball right on the sand.