Highland Light: A North Truro Fixture
Posted by Mark Washburn on Tuesday, April 10, 2018 at 9:53 PM
By Mark Washburn / April 10, 2018
Comment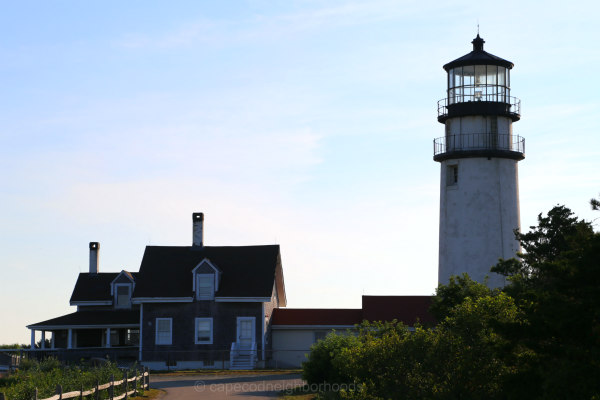 A fixture of North Truro, Highland Light continues to shine bright above the Cape Cod National Seashore, with more than two centuries of history to its name. Now owned by the National Park Service, the light is the tallest and oldest such fixture on all of Cape Cod and still used to this day by the US Coast Guard.

While the current tower has only stood since the mid 1850s, two previous towers have marked the area for generations. The first tower went up in the late 1700s, followed by a second tower in the 1830s.

In fact, former President George Washington first authorized a light station in the area, with a wooden lighthouse to help warn ships about the dangers posed by the Cape Ann to Nantucket coastline. At the time it was the first Cape Cod light, later replaced by a more sturdy brick tower. It didn't last long, though, before being demolished and replaced once again by a newly constructed brick tower, also at the same site.

Over the years the light became known as the most powerful such light on the entire East Coast. Change came again, though, in the mid 1990s, when locals feared erosion, so they moved it about 450 feet away. Then, just last year crews added an LED beacon to the site to help modernize it.

The next step is a major preservation project to fix up things like cracks and falling bricks. While the light itself will close off for about a year starting this fall, visitors will still be able to check out the keeper's house museum and gift shop.

As for the upcoming season, the notable Truro attraction is open to visitors from May through October with guided tours, though the actual grounds open to visitors all year round.