Hidden Village in Provincetown
Posted by Mark Washburn on Wednesday, April 21, 2021 at 2:01 PM
By Mark Washburn / April 21, 2021
Comment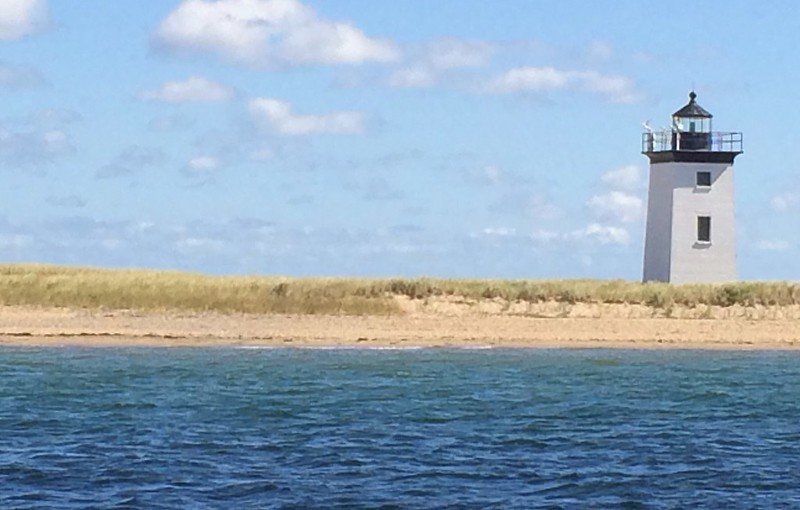 Photo: Lori L. Stalteri
Provincetown's Long Point Lighthouse may sit in one of the Cape's most remote locations today, but more than 200 years ago the area was home to a thriving village. Found on the extreme tip of Cape Cod, the hidden village of Long Point was a popular spot for fishermen.
They built their homes on the point. Soon, the original Long Point Lighthouse was built. Because the West End Breakwater wasn't built yet, settlers arrived via Race Point.
At the time it was the only way to get to Long Point, and it made the village that much more remote. Even so, more and more fishermen and their families settled in Long Point.
By the mid 1800s, a schoolhouse/community church was constructed. The village later added a post office, bakery, general store and a wharf. At one time, the population even topped 200 people.
Sadly, the town didn't last. Cheaper salt deposits in New York made the local salt works less profitable. Fishermen also saw began catching fewer fish in the area.
Some residents headed back to Provincetown and actually floated their homes across the harbor. The remoteness of living in Long Point took its toll.
Virtually surrounded by water, it was extremely difficult to get anywhere else on the Cape from Long Point. It was also difficult for locals to get fresh water.
Soon the population of Long Point began to drop. By the start of the Civil War, only the lighthouse and two homes still stood in the area.
Around the same time, Long Point took on a new purpose as a Civil War battery. After the war ended, Long Point's wharf was used by the Cape Cod Oil Company.
Today, just a few pilings remain. The lighthouse still sits on the peninsula, though, along with a mound and cross memorializing a local man killed during the war.