Herring River Restoration Project
Posted by Mark Washburn on Friday, February 27, 2015 at 3:46 PM
By Mark Washburn / February 27, 2015
Comment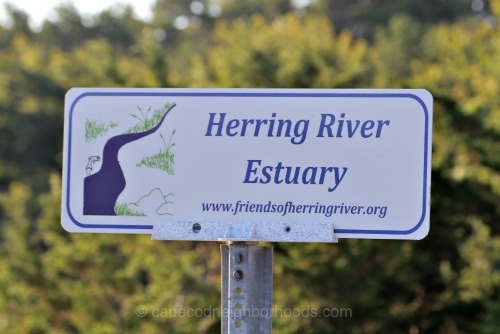 While many of us simply pass our time on Cape Cod enjoying the beauty and uniqueness of the area, there's something major in the works that will affect the region for generations to come. We're talking about the Herring River Estuary Restoration Project. In the works for years, the enormous undertaking is currently in full swing.

The plan involves restoring the estuary by essentially constructing a new replacement for the main river dike. This, in turn, will allow a tidal flow in an area that hasn't had one since the early 1900's. That's when a dike was constructed at the mouth of the Herring River. This, along with other alterations, stopped the tidal flow and drained the salt marshes.

These days, the Herring River in the Truro and Wellfleet area is among the largest of all tidally restricted estuaries in the region. The area includes more than six miles of waterways and 1,000 acres. While largely complex, the project is aimed at helping boost the environment, plus has social and economic ramifications for the area. Planners suggest when flood tides begin again, the sediment will help raise the wetland surface. This could become valuable for protecting nearby roads and other structures from storm-surge since they are so close to the flood plain.

Proponents of the project also estimate that a rising and falling tide will make for better tidal flushing. This could help with ridding the area of floodwater that pests like the mosquito are drawn to for breeding. As well, flooding the wetland a couple of times a day is expected to help dilute things like high fecal coliform counts. Some say the original diking and ditch draining is what led to higher toxic metals, acidity and even some fish kills.

Another big plus of the project is the expected positive impact on the freshwater lens. This is where drinking water comes from for all of the properties that surround the flood plain. Other projected pluses include better boating access, and a more diverse and greater influx of marine resources. There are some social concerns, including homes in the area with private wells, as well as some low-lying roads. The project plans, though, to track those concerns with consistent monitoring.

In 2012, those involved in the project came up with an impact report. This served as a foundation for activities, outreach, permitting and design. Planners hope to start actual construction sometime around 2016 or 2017.