Henry Beston: Outermost Legend
Posted by Mark Washburn on Friday, July 6, 2018 at 10:42 AM
By Mark Washburn / July 6, 2018
Comment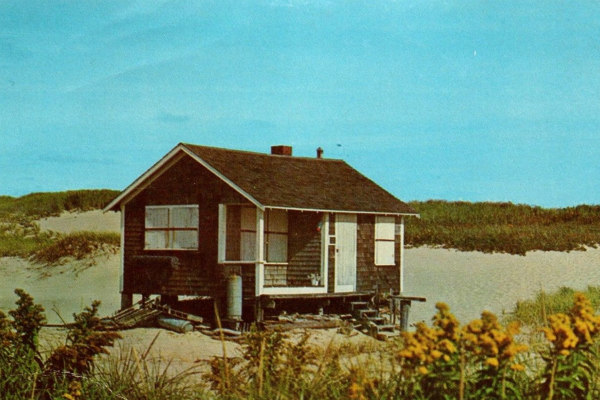 Said to be highly influential in the formation of the Cape Cod National Seashore, author Henry Beston is most simply an Outermost legend. After spending time at college and abroad, the Quincy native returned to Cape Cod for a writing assignment, but left an even greater impact on the literary world and the Cape Cod region in the years to come.

Tasked with researching several area Coast Guard stations for a magazine, Beston eventually moved on to his next assignment: renting an Eastham cottage and drawing up plans for a tiny Coast Guard Beach home of his own. Originally designated as a private writing retreat, Beston's tiny "Fo'castle" served as home base for an entire year.

It also served as his inspiration in coming up with the American classic "The Outermost House" and greatly influenced the future National Seashore. It's said that Beston also helped spearhead the environmental movement of today.

Reports suggest Beston filled note pad after note pad living on the beach, eventually publishing just one single chapter of his year in solitude. It's also said that the entire book was only published in its entirety after his soon-to-be-wife made it a condition of their engagement. Since completion, "The Outermost House" has never been out of print.

As for Beston, he last returned to Coast Guard Beach in the mid 1960s, witnessing the tiny beach home's dedication as a National Literary Landmark. Beach erosion, flooding and storms eventually swept the home away, yet a landmark plaque, a chair and a window were salvaged in the process.

While the tiny home may no longer stand on Cape Cod, it's certainly not forgotten, nor is the author who once lived there. Volunteers hope to someday replicate the Fo'castle in a museum, though Beston's words alone are forever impacting those on Cape Cod and elsewhere.