Help Send Chatham War Hero Back to Normandy on D-Day
Posted by Mark Washburn on Monday, April 13, 2015 at 4:36 PM
By Mark Washburn / April 13, 2015
Comment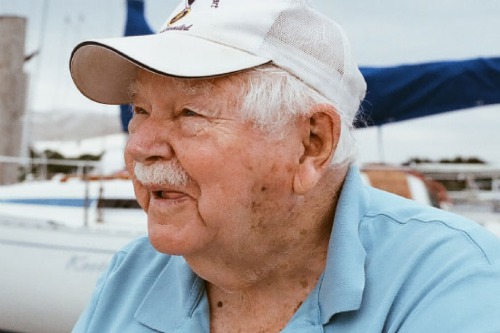 While Cape Cod is rich in history, it is the history that local residents experienced personally, and continue to tell today, that is perhaps the most remarkable of all. One of them is decorated veteran and war hero Colonel John Wessmiller. Now 95 years old, the Colonel was part of the 9th Infantry Division on General Patton's staff near the beginning of World War II. Wessmiller later landed in Sicily and then in Normandy for what we now refer to as D-Day.

It was at this time that Wessmiller became a hero to not only the community of Chatham, but also to all Americans. The Colonel took command, leading more than 600 soldiers ashore at Utah Beach amid heavy resistance from enemy fighters and the abandonment of his own ship's captain. Colonel Wessmiller's tour of duty ended after being wounded twice, just days apart, and nearly losing his life in a German ambush.

It was during this time that the remarkable hero escaped untold danger by pretending to be a local citizen just out riding a bicycle. It took two miles, but Wessmiller saved his life, and potentially those of fellow soldiers too, when he got himself to a location where he could alert other American forces to the German soldiers advancing towards their location.

Since the war, Colonel Wessmiller has filled the role of staff instructor in intelligence at the Army War College, served as an advisor to the Alaskan National Guard, and advised the Royal Thai Army in Bangkok, along with serving other notable roles.

All of these years later, Wessmiller was tracked down by a Colonel with the Military Officers Association of America. The proposal was to attend celebrations marking D-Day in Normandy during the first part of June. Colonel Wessmiller was the first choice by the MOAA looking for a veteran for the White House to fly over there on Air Force One. Unfortunately, the White House ended up choosing another veteran.

Because of this, Colonel Ana Smythe of the MOAA joined others to help also send Colonel Wessmiller to Normandy to mark the 70th year. Tax-deductible contributions are being collected to help fund the trip. Both checks and PayPal donations are being accepted for the cause. Here is a resource for more information about Colonel John Wessmiller's life and contribution as a Chatham war hero, as well as information about how to donate to send Wessmiller to Normandy to mark this momentous occasion.
Meet Colonel Wessmiller