Harwich Port: Three Harbors of Fun
Posted by Mark Washburn on Wednesday, August 22, 2018 at 4:18 PM
By Mark Washburn / August 22, 2018
Comment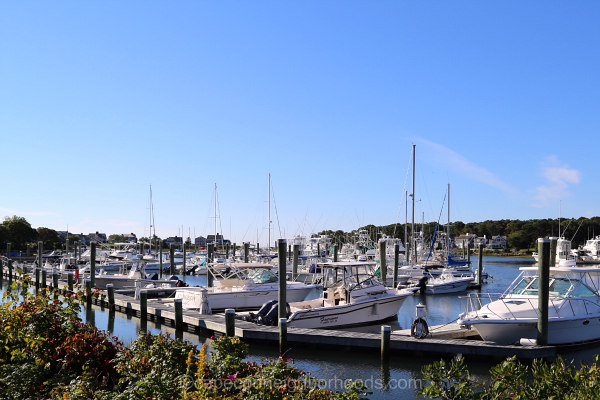 Sometimes referred to simply as "The Port" by locals, Harwich Port is actually three harbors worth of fun. Home to the Saquatucket, Allen and Wychmere harbors, it's easy to get out on the water here, with various boating tours available for those of all ages.

A popular spot for vacationers, Harwichport is home to both the private Allen Harbor Yacht Club and home to the Wychmere Beach Club. You'll find tennis, docks and moorings at Allen Harbor, although the harbor's primarily reserved for yachting. This location is said to be best for small craft due to its narrow entrance.

Wychmere Harbor, meanwhile, offers moorings for powerboats and sailboats. It also boasts a pier and a park for the enjoyment of locals and visitors.

The most diverse harbor in Harwich Port, however, is Saquatucket, where you'll also find the largest municipal marina on the Cape. You can catch a ferry to Nantucket; go on a seal watch or book a fishing charter, all from this one location.

Found right on the elbow of Cape Cod, Harwich Port sits in Harwich. It's one of several villages in the town. This relaxed seaside locale is filled with family-owned businesses, with options from fine dining to boutiques.

Take a stroll down Main Street and it's easy to pick up a sandwich and a cup of coffee, or simply take the short walk over to the beach. The location is also home to arts and crafts festivals in the summertime and a nearby live theater.

As well, the popularity of Port Summer Nights additionally brings live music to the area on certain Wednesdays through late August. Whether you're searching for a place to get out on the water or simply to experience the laid-back charm and appeal of a small town setting, it's all easily available in the quaint village of Harwich Port.