Harwich Port is a Quaint Seaside Village
Posted by Mark Washburn on Sunday, February 15, 2015 at 9:04 AM
By Mark Washburn / February 15, 2015
Comment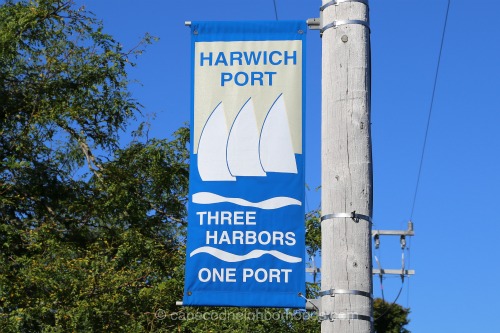 Imagine living in a quaint little village where you spend you spare time swimming, boating and simply enjoying some good, old-fashioned family fun. That's what you'll find in the upscale village of Harwich Port.

This seaside village includes just 1,600 residents, and for locals, simply goes by the name, "The Port". One of the Town of Harwich's seven villages, Harwich Port has been around for generations. This is the area where fisherman and seamen once made their homes even before the American Revolution. In fact, you'll still find the old homes of sea captains scattered up and down the streets of The Port. They're hard to miss, noted for their beauty and original designs.

Along with being a quiet community, Harwich Port also offers great access to the water. Located along the Cape's southern shore, nearby Nantucket Sound offers warm water for swimmers, while boaters find an enjoyable retreat along the nearby Red River.

The Saquatucket Municipal Harbor Marina is full service, with enough room for 190 boats, sail boats and charter fishing boats. There's also room for visitors who are only just stopping by the area for the day. In addition, the marina is the place to go if you want to catch a ride to Nantucket for the day, or take a seal-watching cruise to Monomoy Island.

The harbor is also a great location to catch a bite to eat. An adjacent restaurant offers waterfront dining, along with room for outdoor dining in the warmer months out on its terrace. This gives diners a great opportunity to get a taste of the area, while enjoying the beauty of their surroundings.

Right along Route 28, the village is full of options off the water, too. From the galleries and shops, to the other various restaurants and pubs, there's plenty for people to do in Harwich Port. Whether you want to simply take a peaceful stroll, or just enjoy the live outdoor concerts, The Port almost feels old-fashioned with its simplistic approach to entertainment.

The village even includes a nine-hole golf course. It's not a challenging course, but its perfect for golfers who want to get a little extra practice in, or simply not feel overwhelmed by a larger course.

Altogether, the village provides enough to give residents and seasonal visitors plenty of outdoor entertainment, plus a taste of local artwork and great dining. When you're looking for some fun out on the Cape, don't miss out on what's available within the quaint seaside village of Harwich Port.