Harwich Conservation Trust Protecting Our Community
Posted by Mark Washburn on Monday, November 21, 2016 at 8:36 PM
By Mark Washburn / November 21, 2016
Comment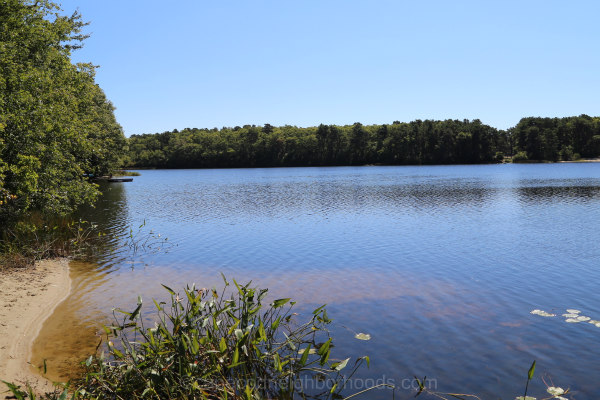 Charged with protecting hundreds of acres of land within the Town of Harwich, the Harwich Conservation Trust works to vigorously maintain the natural beauty of the area, while offering up ways for locals and visitors to experience it for themselves. The nonprofit aims to preserve land in the area that not only protects the community's high quality of life, but also nearby wildlife, water and woods from being impacted in a negative way.

First founded in the late 1980s by locals who feared future development would threaten the town's natural resources, the Trust is now in charge of protecting natural areas through land donations, land purchases and conservation restrictions. Already the group boasts of protecting more than 448 acres of land, starting with a small lot overlooking Mill Pond. Other successful preservation efforts have included some woodland just to the north of Coy's Brook and some land near the town's public drinking water supplies.

While area beaches, woodlands and marshes are popular destinations for locals and tourists, the Trust maintains they are also fragile and need to be protected from over development that could permanently erode the qualities that make the location so desirable. The HCT suggests there is a strong correlation, too, with the natural places and the village center, as shops are dependent on vacationers lured by the natural beauty of the area to stay economically sound themselves.

From a memorable stroll on a clean beach to the outstanding beauty of watching wildlife to going for a dip in the cool, refreshing water of Cape Cod, members of the HCT work to make it all possible. As well, the group also aims to protect its historic treasures via things like environmental awareness and even affordable housing, all part of a collective effort to preserve and protect the community of Harwich for generations to come.