Handcrafted Cape Cod Boats
Posted by Mark Washburn on Friday, February 23, 2018 at 4:14 PM
By Mark Washburn / February 23, 2018
Comment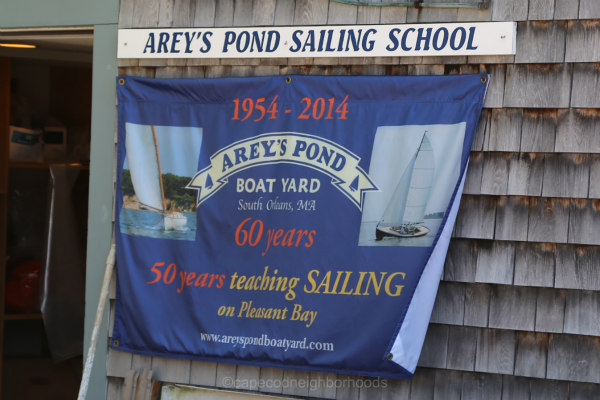 There's no doubt that boating is a big part of a Cape Cod lifestyle, and for many that means looking local when it comes to the design and purchase of a boat, as well. That's why you'll find many boats handcrafted right on Cape Cod, and designed to sail the local waters.

E.M. Crosby Boatworks

With an impressive eight generations of quality workmanship to its name, E.M. Crosby Boatworks in West Barnstable is a family-owned boatbuilding company, and traces its legacy of family boat building back generations. While you'll see custom boats come from the yard, family members also service all kinds of other vessels. In addition, workers are known for restoring older boats back to their former glory.

First Light Boatworks & Marine Railway

First Light Boatworks is also renowned for its locally crafted wooden boats. Found in Chatham, the boatyard dates back to the 1930s when a boat-making company of another name sat on the same property. All these decades later boat builders continue the tradition, with a company known for building, restoring and servicing wooden boats. From custom designs to new designs and reproductions, you'll find it all available from First Light.

Arey's Pond Boat Yard

Arey's Pond Boat Yard operates out of South Orleans, well known for building APBY catboats at its Cape Cod boatyard. In addition, the company commonly completes the restoration of wooden boats. Whether you desire a custom designed and constructed sailboat or powerboat, you are sure to find a unique selection at Arey's. The company also takes care of boat repairs, including working on damaged or worn sails. In addition you can also learn to sail here yourself. Arey's Pond Sailing School teaches the craft to both kids and grownups on Little Pleasant Bay. Whether you're a beginner or just need to learn a few new tricks, you're sure to enjoy sailing at Arey's Pond in South Orleans.