Great Spots On Cape Cod To Watch A Sunrise
Posted by Mark Washburn on Wednesday, July 22, 2015 at 1:27 PM
By Mark Washburn / July 22, 2015
Comment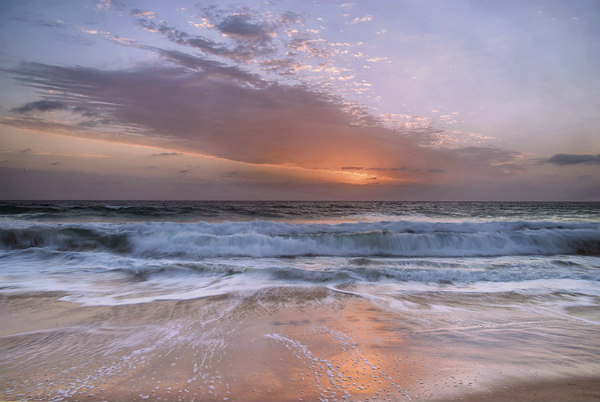 Photo courtesy of Flickr user Nigel Howe
There's no doubt that Cape Cod is a beautiful place to live or vacation. But if you want to see the Cape in all its glory, don't miss out on seeing a magical sunrise. There's nothing quite like watching the sun come up, and basking in the beauty of the entire region right before your eyes.

Even if you're not much of a morning person, you'll delight in this activity. Since the Cape actually faces to the east, the view a sunrise provides is pretty amazing. If you want to catch a spectacular sunrise on Cape Cod, we found a few of the best spots.

Chatham Lighthouse Beach- Chatham

If you're in Chatham, you'll want to head out to Chatham Lighthouse Beach. You can stay in your car, or head out to the sand for a spectacular view right along the water. The Chatham Lighthouse Beach faces to the east so the scenery is hard to beat.

The fishing boats that pass by on their way out to sea make this location even better. This peaceful area is a great place to collect your thoughts and make plans for a brand new day.

Hardings Beach- Chatham

Staying in Chatham, Hardings Beach may have the longest walk at about a mile to Stage Harbor, but the view is certainly worth it. Most sunrises here are quiet, naturally surrounding visitors with wildlife as the fishing boats come motoring by.

Nauset Light Beach- Eastham

Another fantastic view for a sunrise is at the Nauset Light Beach in Eastham. This amazing location is beautiful in itself, but simply spectacular when the sun comes up. You can also catch a sunrise from one of the Nantucket cottages.

Nauset Light Beach is unique due to the view provided from the top of the cliffs. It offers visitors unobstructed views of all of nature's glory.

Cahoon Hollow- Wellfleet

While in Wellfleet, consider heading out to Cahoon Hollow. This beach is filled with huge dunes and makes a great location for catching a sunrise. One of the Cape's larger beaches, Cahoon Hollow is also extremely popular. Keep in mind the walk from the parking lot to the beach is a little treacherous, so you may want to bring a flashlight before the sun comes up.

While all of these locations are great options, no matter which location you choose you are guaranteed a spectacular view as the sun emerges over the horizon.