Fun Things to Do in East Harwich
Posted by Mark Washburn on Wednesday, July 29, 2015 at 12:30 PM
By Mark Washburn / July 29, 2015
Comment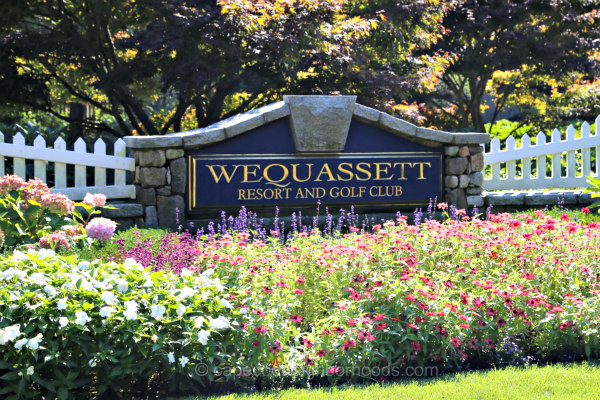 If you're looking for something fun to do along the Cape, you won't have to look far in East Harwich. From fabulous golf courses to kettle ponds, there's plenty of fun to be had.

Wequassett Resort and Golf Club

With four outstanding restaurants, two magical swimming pools and two fabulous beaches, it is hard to beat the luxurious amenities of visiting Wequassett Resort and Golf Club. Spend your days boating, playing in the water or playing tennis on one of the four clay tennis courts. In addition, the resort boasts an outstanding 18 holes of championship golf.

Surrounded by bountiful gardens, the resort also includes luxury accommodations, with more than 100 rooms and suites to choose from. In addition, the entire property is comprised of nearly two-dozen historic buildings, offering guests the opportunity to view the Cape with both a mix of modern upscale amenities and historical significance to the region.

400 East

For a meal that is sure to satisfy even the pickiest of eaters, head to 400 East. This restaurant and bar serves up everything from burgers to pizza, fresh seafood to steak. It also offers buffet service for groups and celebrations. In addition, the restaurant provides hormone and antibiotic-free meat and chicken, as well as a variety of locally grown and organic produce.

Open every day of the week for lunch and dinner, you'll find 400 East located along Route 39 (Orleans Road) in East Harwich. On busy days you can even call ahead and put your name on the waiting list.

Hawksnest State Park

For more a more casual way to experience East Harwich you'll want to head out to Hawksnest State Park. The undeveloped area includes some trails, three ponds and is home to a number of endangered and threatened plants. It does not, however, offer any established areas for picnicking or offer any campgrounds.

If you really want to get back to nature, though, Hawksnest State Park is a great place to do it. You'll find plenty of feathered inhabitants for bird watching, plus enjoy the quietness of simply collecting your thoughts in this magical place. If you want to swim, the kettle ponds are crystal clear and there's a tiny beach for visitors to use on Hawksnest Pond. You'll find the park off Spruce Road.

No matter whether you are looking for a luxury resort or something more off the beaten path, you are sure to enjoy exploring all the fun of East Harwich.