Fun Things to Do in Dennis Village
Posted by Mark Washburn on Monday, June 15, 2015 at 3:55 PM
By Mark Washburn / June 15, 2015
Comment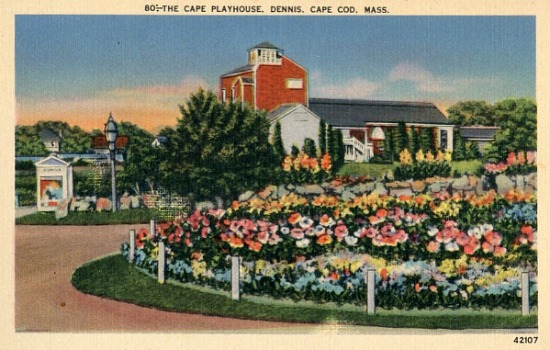 If you're looking for something fun to do on Cape Cod, look no further than Dennis Village. This small community is packed with charm, from its art museum to historical structures.

Harvest Gallery Wine Bar

Our first stop is the Harvest Gallery Wine Bar. Located right along scenic Route 6A, the wine bar features everything from live music to a full-service wine bar. Options include wines from around the world, plus beer too.

The location also includes a bar-style menu with gourmet flair. Expect to find several desserts on the menu, as well as seasonal specials. The wine bar uses plenty of organic, local and fresh ingredients.

While you're there, check out the bar's unique collection of Cape Cod Contemporary artwork. In all, the location includes work from around three dozens artists, with sculptures, photography, paintings, jewelry, glasswork and more.

Cape Cod Museum of Art

Keeping with the artistic theme, our next stop takes us to the Cape Cod Museum of Art. The museum offers up a taste of the region's cultural and artistic life. It now includes seven galleries, a sculpture garden, library, conference room, auditorium and museum shop. The attached education center provides open studio space for workshops and classes, giving both kids and adults a place to learn and explore.

The museum is not open on Mondays or on major holidays, but does stay open year-round. Guided tours are also available. You'll find the museum just off Route 6A in Dennis Village.

Cape Playhouse

Take a seat and enjoy the show, as the 89th season of the Cape Playhouse gets underway this summer. The summer season includes shows like "The Velocity of Autumn", "My Fair Lady", and "Murder by Misadventure". You'll also find special showings just for kids on Thursday and Friday mornings throughout the summer.

The Cape Playhouse is the nation's oldest professional summer theater. Behind the scenes tours are available, giving visitors the opportunity to see where set pieces are built and painted, as well as learn more about the playhouse, itself.

Scargo Tower

Finally, take a step back in history at Scargo Tower. The cobblestone tower is the last standing tower out of three; the latter built as a family memorial in 1901. While historic, the tower also serves another purpose. From it you can view much of Cape Cod's bay side.

Whether you want to revisit generations past, or experience something new, there is plenty of fun to be found in Dennis Village.