Fun Facts About the Former Chatham Railroad
Posted by Mark Washburn on Tuesday, May 24, 2022 at 8:14 PM
By Mark Washburn / May 24, 2022
Comment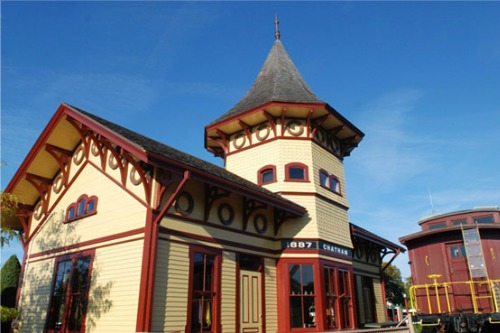 It's been part of Cape Cod history for well more than a century, and still today there are plenty of interesting things and fun facts connected to the old Chatham Railroad. Plans were initially completed in the late 1800s to construct a track and stations running from Harwich to Chatham.
The rail line brought in necessities at the time, including things like grain, groceries, lumber, and mail. At the same time, Chatham shipped out things like fish, shellfish, and cranberries.
Along with freight service, the rail line handled four daily passenger trains. Service continued until the late 1930s when highways made it easier for people to travel.
Still, the old Chatham Railroad depot stayed intact, eventually being turned into a home for the Chatham Railroad Museum around the mid-century mark. Since that time, the museum's collected and displayed thousands of railroad related artifacts, including a restored red caboose dating back to the early 1900s.
The museum also has some locomotives on display which were used during the New York World's Fair in 1939. Additional displays range from lanterns, passes and menus to original paintings, calendars, signs, and even original Western Union telegraph equipment.
By the late 1970s, the building had a spot on the National Register of Historic Places. Flash forward to the late 2000s, and it underwent a total exterior restoration project, thanks to local and state grants.
If you'd like to visit, the museum takes donations and is open during select times and days of the week from mid-June through mid-September. It's also open on both Saturday and Sunday this summer during Chatham History Weekend.
While there's no longer rail service running all the way to Chatham, the location is still a great place to visit and learn more about the railroad and its role in shaping Cape Cod history.