Fun Activities in Dennis
Posted by Mark Washburn on Tuesday, September 27, 2022 at 2:00 PM
By Mark Washburn / September 27, 2022
Comment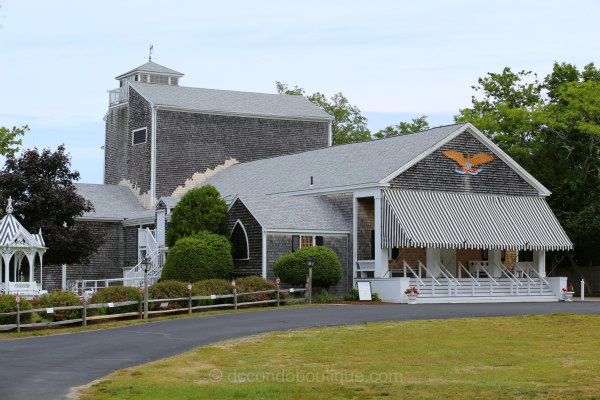 If you're searching for something fun to do in Dennis, you'll find countless options.
Area beaches
If you want to get out on the sand, Mayflower Beach is a popular mid-Cape destination. Beachgoers commonly come during low tide to walk out on the tidal flats, or to snap a picture-perfect photo during sunrise or sunset. During the day, Mayflower Beach is often used for picnics and beach sports.
West Dennis Beach doesn't require a lot of walking, but it's a good spot to collect shells. The beach isn't usually very crowded either, plus it has calm waves and a nearby playground.
Sea Street Beach in Dennis Port offers clean sand and a relaxing beach experience. The surf is relatively mild here, which makes it popular with families.
The arts
Cape Cod Museum of Art is open year-round with galleries, an education center, some rotating collections, and a museum shop. The site showcases the works of some Cape Cod artists. The location is also home to a Sculpture Garden.
Cape Cinema is a cozy art deco theater in Dennis that dates back to the early 1930s. It's part of the Cape Cod Center for the Arts. The Cape Playhouse, meanwhile, is known as the nation's longest-running professional summer theater.
Dennis is also home to the Eventide Theater Company. The company puts on three of its own stage shows each year, plus it hosts other events, such as songwriting competitions and playwriting competitions.
History
Scargo Tower is known as a tourist observatory. Originally built in the late 1800s, the tower has been rebuilt over the years. It sits on top of the highest hill in the Mid-Cape, offering some fantastic views.
Even older is the Jericho Historical Center. Constructed in the early 1800s, the old house is now a museum and historical center. It features artifacts and preserved rooms that showcase what life was like generations ago. The Barn Museum sits right across the street and displays old farming exhibits.