From Churches to Condos
Posted by Mark Washburn on Monday, April 6, 2020 at 4:57 PM
By Mark Washburn / April 6, 2020
Comment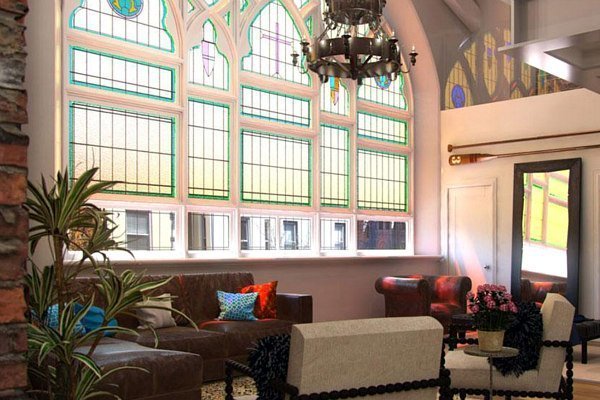 From churches to condos, some of the oldest churches in Boston are being transformed in an entirely new way. Some of the historic churches are now being turned into large apartment complexes and condos.
201 West Brookline
One such example sits at 201 West Brookline Street. The old Concord Baptist Church now houses nine condo units within its historic walls. Reflective of its original roots, condos in the building retain such period details as tall windows, and high ceilings.
The building also still presents a marble foyer. Set at the corner of W Brookline Street and Warren Avenue in the South End, the property additionally features underground parking. The location positions residents close to restaurants, cafes and galleries.
The Lucas

Another such example is The Lucas. Located at 136 Shawmut Avenue, the property dates back to the late 1800s when it housed the Holy Trinity German Church and rectory. This South End property was changed over into contemporary condos in recent years.
By blending the old with the new, the property was transformed into dozens of new condos, with one- to four-bedrooms and a continuous deck. Even the old bell tower has been turned into a private condo.
Clarendon Square
Yet another such example is Clarendon Square located at 2 Clarendon Street. Formerly the site of Clarendon Baptist Church, the building burned down in the early 1980s, but was later reconstructed into dozens of private residences, including studios, one- and two-bedroom designs. The property also offers some indoor parking.
Church Court

Boston's Church Court Condominium complex offers dozens of condo units today, but once served as the site of the old Mount Vernon Congregational Church. Originally dating back to the late 1800s, the old Back Bay church located at 2 Clarendon Street also suffered fire damage over the years but was later reborn into a luxury condo building known as Church Court.
While original church doors, towers and arches still stand on its exterior, it also offers a courtyard and the addition of a bell tower.
Converted Church Condo Listings
Converted Church Condo Listings