Frederick Law Olmsted's Legacy to Boston
Posted by Mark Washburn on Friday, July 1, 2022 at 8:45 PM
By Mark Washburn / July 1, 2022
Comment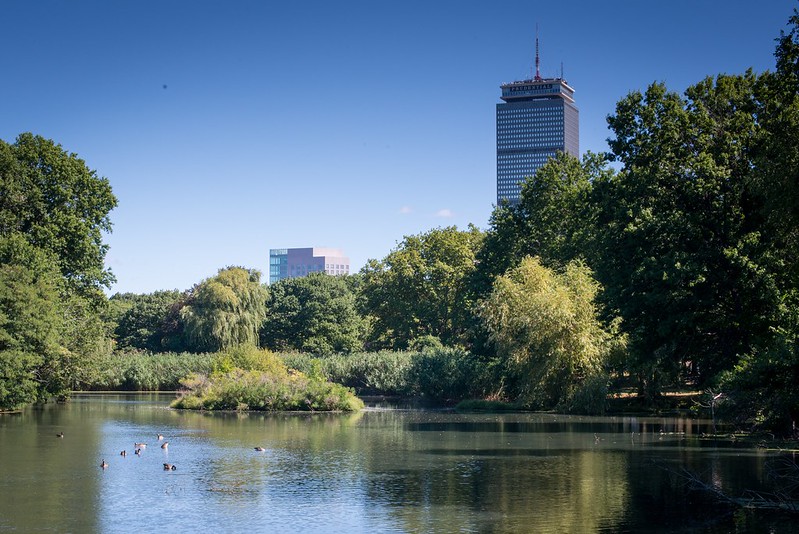 Photo: Rich Cumbers
He had many different careers over his lifetime, but there's no doubt Frederick Law Olmsted left a long-lasting mark on Boston. The visionary landscape architect planned the nation's first park systems, including once serving as the superintendent of New York City's Central Park.
Over the years, Olmsted designed not just Central Park but also San Francisco's Golden Gate Park and other public parks all across the United States, including thousands of projects in 45 states and in several other countries. He also worked to preserve what we now call Yosemite National Park and led the campaign to help protect Niagara Falls.
In addition, he's credited for work on the US Capitol grounds, the Biltmore Estate grounds in North Carolina, and Prospect Park in Brooklyn. Here in Boston, it's said Olmsted dreamed up sites like The Emerald Necklace.
Stretching from Downtown to Dorchester, each park is said to represent a "green jewel" of the necklace. While the Boston Common and Public Garden already existed at the time, Olmsted designed plans for inclusion of the rest of the greenspace.
In terms of some of the Boston's tree-lined boulevards, it was Olmsted who came up with parkways to separate recreational and commercial vehicles. Riverway, Jamaicaway, and Arborway connect the parks of the Emerald Necklace.
Some also credit him for designing the very first planned suburb. Olmsted was also reportedly the man behind the nation's first landscape architecture firm.
He set up the firm in Brookline in the late 1800s. An old farmhouse used to be the firm's headquarters, but now it's called the Frederick Law Olmsted National Historic Site.
It's open for public tours, where you can now visit his former office and view his English gardens. While Olmsted was born 200 years ago this year, it is his vision and influence which can still be seen in cities like Boston today.