Fort Point Transforming Before Our Eyes
Posted by Mark Washburn on Friday, February 4, 2022 at 8:18 AM
By Mark Washburn / February 4, 2022
Comment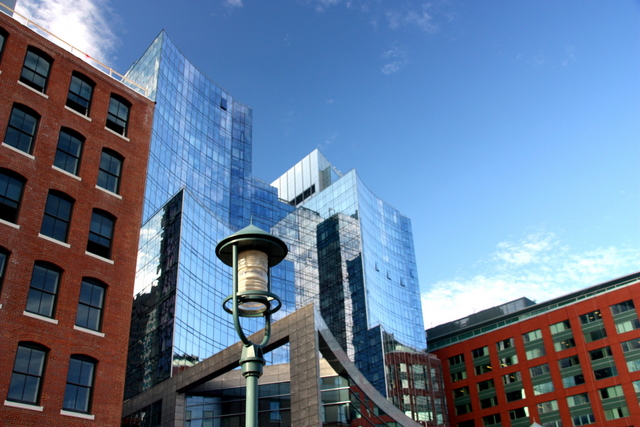 Photo: Bill Ilott
New development aims to remake more than five-acres in Boston's Fort Point neighborhood, changing the area over from parking lots and office space into newly interconnected greenspace including a promenade, two large parks, some pocket parks and an amphitheater. The idea is to create a true destination, bringing surrounding locals to the waterfront for fun and recreation.
At Fort Point Channel Park designers are looking at possibly adding in some floating art, a floating stage or some floating wetlands. There would also be some elevated places to take in the views.
Plans also include a park promenade which would connect up with the parks, the South Bay Harbor Trail and the Harborwalk. The idea is to create a way to link the site in Fort Point to other neighborhoods in Boston.
The parks would feature things like picnic tables, benches, grills and an interactive fountain. There might also be lawn games, some play areas and at least one basketball court.
Plans call for the parks being able to host performances and art events in the future with an "Art Promenade" and a waterfront amphitheater. Other possible design features include a fitness station and a dog park, a skate park and multi-use sports courts, as well as Zumba space and a kayak launch.
Additionally, there could be community gardens and other nature-focused additions. Plans call for the parks to be built in two phases, but the design of the open space is contingent on some private development in the area.
That could include new residential space, office space and lab space. While the idea for some newly revamped open space will no doubt overhaul the look of the neighborhood, it also has another practical reason.
Over the next several decades it's expected that the climate itself could become more of a concern. That's why the design team is looking at incorporating some flood protection into the larger project.