Fort Point Redevelopment
Posted by Mark Washburn on Friday, April 16, 2021 at 4:00 PM
By Mark Washburn / April 16, 2021
Comment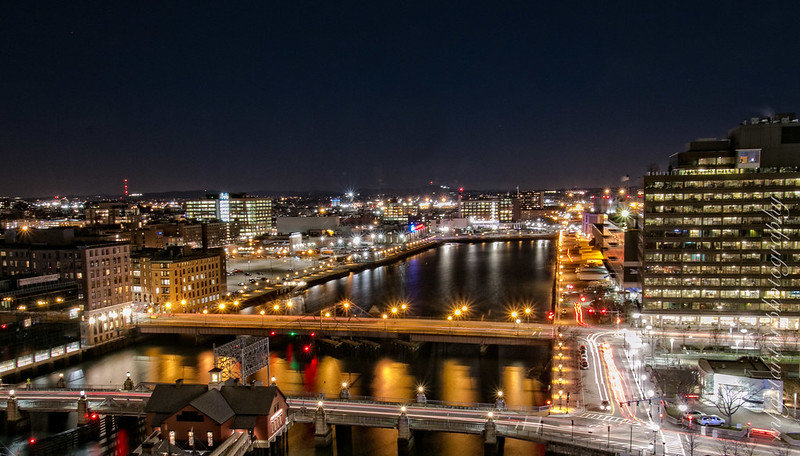 Photo: mgstanton
A major redevelopment plan could someday turn a Boston neighborhood of parking lots and office space into parks, public space and new private development. A master plan from the Boston Planning and Development Agency aims to completely transform Fort Point.
The area along Fort Point Channel is slated to be remade into several parks, a promenade and amphitheater, recreational amenities and more. The goal is to remake the area into a family-friendly destination that's easily accessible to all Boston neighborhoods.
Fort Point Channel Park would be remade with things like a floating stage, floating art and possibly even visiting activity barges. There could also be some elevated portions that would help create views of the channel.
The parks would then be connected via a park promenade, which is also expected to link up with the Harborwalk and South Bay Harbor Trail, creating a way for people to visit from other neighborhoods. Some of the park features mentioned include an interactive fountain for kids, shade structures, picnic tables and grills.
As well, plans call for an outdoor lounge area with lawn games, at least one basketball court, play areas and some indoor public facilities. In the future, it's expected the parks will host events with public art, a waterfront amphitheater and an "Art Promenande".
Other additions could bring in a fitness station, dog park, a kayak launch and some multi-use sports courts. In addition, plans call for rain gardens and a skate park.
It's likely the parks will be constructed in two phases, but the construction timeline could be determined by some private development under construction in the area. The old Gillette property is slated to be turned into a residential tower, lab space and an office building.
Most recently, the site has been home to a parking lot. The redevelopment has another purpose, too. Remaking the Fort Point area could help with rising sea levels and help thwart future flooding.