Fort Hill: An Eastham Adventure
Posted by Mark Washburn on Monday, April 3, 2017 at 7:23 AM
By Mark Washburn / April 3, 2017
Comment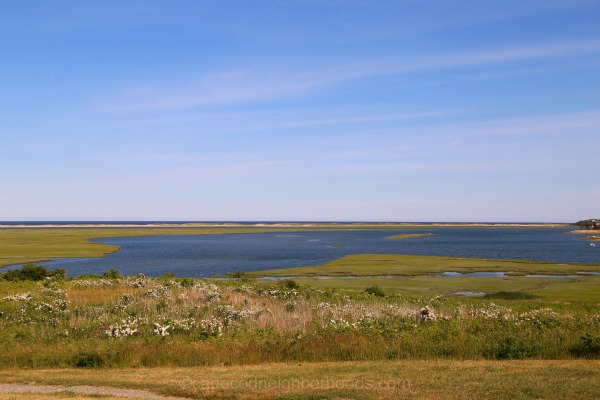 With spectacular views and a history dating back generations, Fort Hill is a true Eastham adventure, a place where visitors come to take in more than 200 years of Cape Cod history and some sensational, natural views. The entire Fort Hill Rural Historic District consists of about 100 acres, made up of salt marshes, fields and forest.

A part of the Cape Cod National Seashore for decades now, Fort Hill provides some of the very best views of the region and offers a special place in history. The entire district is on the National Register of Historic Places.

One of the best ways to see it is by following along on one of the area trails. The Fort Hill Trail, in particular, takes about an hour to complete. Along the way, hikers are rewarded with incredible scenery of Nauset Spit and the Nauset Marsh. It's also a great place for bird watching, with a relatively easy to follow surface and some seasonal restrooms.

To get to the trail, turn off Route 6 at Governor Prence Road when you see the Fort Hill sign. You'll find a place to park off to your left, just across from the Captain Penniman House. You can also hop on the trail from Hemenway Landing, on Route 6 just to the north of Fort Hill.

At one-and-a-half miles long, the trail crosses open fields and connects up with the Red Maple Swamp Trail, a half-mile long trail that takes about 30 minutes to complete. While the Red Maple Swamp Trail provides some of the most colorful views in the fall, as it's popular boardwalk loops through the Red Maple Swamp, it unfortunately hasn't been fully open for years. The trail closed because it was in desperate need of repairs, though crews are now hard at work to make it walk-able again.

If all goes as planned a portion of that trail should be open by the summer season. It's certainly been missed over the years, as the trail was extremely popular for walking, jogging and bird watching, and will no doubt be welcomed by residents and visitors over the coming months.