Follow In David Thoreau's Footsteps At Coast Guard Beach In Eastham
Posted by Mark Washburn on Thursday, February 5, 2015 at 2:08 PM
By Mark Washburn / February 5, 2015
Comment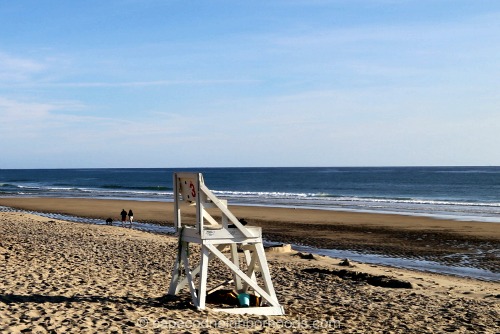 If you have your heart set on sinking your toes into one of the cleanest beaches in the entire U.S., you can do it right on the Cape. Coast Guard Beach in Eastham traditionally makes a list each year, as one of the cleanest beaches due to its fine sand and pristine conditions.

In fact, this is one of the best swimming beaches during the warmer months of the year. Henry David Thoreau named the sandy beach "The Great Beach". Part of the Cape Cod National Seashore, the area also includes Nauset Spit. This is a great location for watching shorebirds. The same can be said about Nauset Marsh. Visitors can expect to see Nesting plovers and terns populate the area from early spring to early summer. The area is just as spectacular for viewing wildlife in the cooler months, too. You can often spot harbor seals from the end of Nauset Spit in the wintertime.

Other notable sites to see in the area include the outer beach. This is where the Massachusetts Humane Society first started in the late 1700's. It was the first such organization aimed at helping and rescuing those involved in shipwrecks. The Cape Cod National Seashore's first headquarters opened in the area in the early 1960's.

For history buffs, the cottage where author Henry Beston stayed while researching the book "The Outermost House" was also once located in the area. While Beston bestowed the property upon the Massachusetts Audubon Society, sadly it didn't survive a storm during the late 1970's.

Whether you go for a lesson in history, or for some fun in the sand and surf, when you do go, be sure and bring some extra cash for parking. Only park staff and disabled visitors can park in the nearby parking lot during the summer months. Everyone else has to park in the Little Creek parking area, and it does cost money to park there. From this location, though, you can catch a free shuttle bus out to the shore. You also need to remember to have a beach pass. It costs about $45 for a seasonal pass to go to any of the National Seashore-run beaches.

You'll find Coast Guard Beach about a mile and a half east on Doane and Nauset Roads. This is also on the road to the beach from the Salt Pond Visitor Center. Be sure and watch for the brown and white signs.