Fenway Park Makes Fodor's 2022 Bucket List Destinations
Posted by Mark Washburn on Thursday, November 10, 2022 at 2:40:07 PM
By Mark Washburn / November 10, 2022
Comment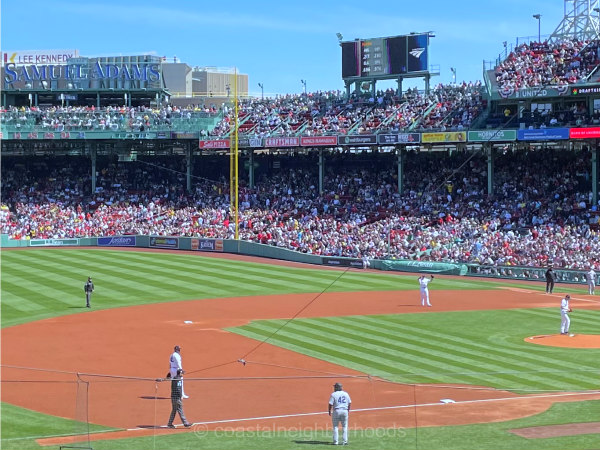 If you want to make some progress on completing your travel "bucket list", you may want to make plans now to visit Boston's Fenway Park. This popular Boston destination was recently listed as part of Fodor's "25 Must-See Bucket List Places" you'll want to visit in the nation.
The travel website just released its list for 2022, and Fodor's considers Fenway Park a must-see location to visit at least once in your life. Fodor's points out it's the oldest ballpark in the Major League, dating back to 1912.
Home to the Boston Red Sox, the landmark ballpark sits in the city's Fenway-Kenmore neighborhood. It's known as one of MLB's smallest parks in terms of its capacity, but it's hosted the World Series eleven times.
Some of baseball's biggest legends have played at the park, including Ted Williams and Babe Ruth. The more than century-old ballpark has even been featured on the Hollywood big screen over the years.
Fodor's likes the park so much it gave its readers some tips on snagging a ticket to a game. According to the travel website, writers recommend trying Gate E about 90 minutes before gametime.
If you go at this time, there might still be a few tickets sold. That gate is located on Lansdowne Street in Boston's Fenway neighborhood. Fodor's also points out the fun of walking down Jersey Street near the stadium.
Fenway Park is one of just two locations in New England that received a mention this year. The other spot to make the list is the Portland Head Lighthouse in Maine.
Commissioned by George Washington himself in the late 1700s, the old lighthouse sits at the top of some cliffs overlooking the water. Other destinations to make the 2022 bucket list included New York's Times Square, The French Quarter in New Orleans, and Walk Disney World's Magic Kingdom in Florida.
Search Boston Neighborhoods