Falmouth's Summertime Jewel
Posted by Mark Washburn on Monday, July 19, 2021 at 12:25 PM
By Mark Washburn / July 19, 2021
Comment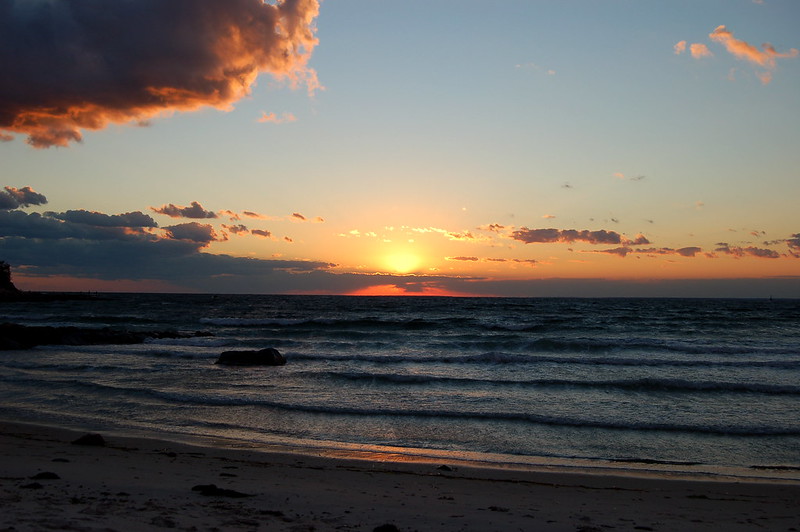 Photo: Cape Cod Cyclist
As one of the most popular beaches on Buzzards Bay, Old Silver Beach is truly a Falmouth summertime jewel. It's a favorite destination for Cape Cod visitors and locals alike, and for plenty of reasons.
The clear, warm water at Old Silver Beach is ideal for swimming, plus the powdery white sand is a great place to take in some fantastic views. The beach is also known for its relatively tame waves and for sloping gradually into the water.
Seemingly two beaches in one, part of Old Silver Beach is reserved just for Falmouth residents, while the other part of the beach is open to visitors. No matter which category you fall into, you're sure to have a blast when you spend a day or afternoon at Old Silver Beach. Both sides of the beach offer food, a bath house and parking. You will also find lifeguards on duty.
It's a good place to pack a lunch and spend some time out on the sand and in the water. Be sure and get there early, though, because the beach does tend to get a bit crowded later in the day.
The summer season is extremely popular and, not surprisingly, the beach tends to see the largest crowds come out on the weekends. The shoreline of Old Silver Beach is sandy, and oftentimes full of marine-life.
It's common to spot silvery-hued fish swimming in the shallow water. You can also see things like fiddler crabs and egrets when you take a stroll from the beach to Herring Brook.
Both sections of the beach also capitalize on some generous views. It's said on a clear day you can see all the way across the Bay to West Island, Mattapoisett and Marion.
You can also catch a glimpse of the old Cleveland Ledge Lighthouse. Named for President Grover Cleveland, the former president vacationed in Buzzards Bay.