Falmouth's Historic Village
Posted by Mark Washburn on Saturday, August 24, 2019 at 7:39 AM
By Mark Washburn / August 24, 2019
Comment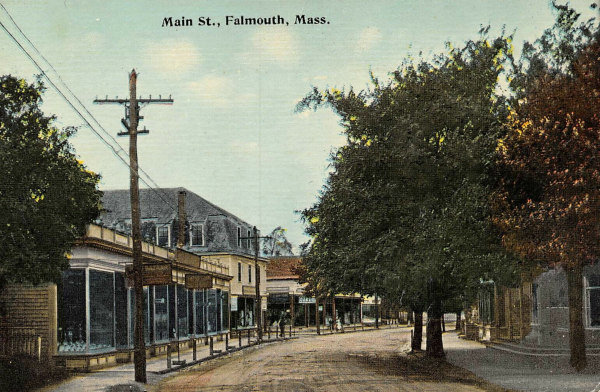 Bordering Nantucket Sound, Vineyard Sound and Buzzards Bay, Falmouth offers up an excess of waterfront possibilities. In fact, you'll find nearly 70 miles of seashore in Falmouth, including 12-miles worth of sand beaches.
Formed thousands of years ago by melting glaciers, small kettle ponds now dot the area. At just 44-square miles in size, Falmouth is home to both freshwater ponds and saltwater harbors.
Just like its residents did generations ago, many Falmouth businesses of today still depend on the sea, and the beaches still entice locals and visitors. While Falmouth's Main Street is now filled with locally-owned shops and restaurants, you'll also find plenty of history.
Some old homes still stand in Falmouth, including those constructed in the late 1600s. You'll find the building housing the Falmouth Historical Society, originally built in the late 1700s. You'll also find a church with a bell manufactured by none other than Paul Revere.
The town's old hardware store still stands on Main Street. The Falmouth Chamber of Commerce, meanwhile, exists within the town's old high school, constructed in the mid 1800s.
A handful of buildings even still have cannonball holes, created during the War of 1812. The old turn-of-the-century library still stands too, as does the former site of the Falmouth Hotel and a restored home that once belonged to an officer in the Civil War.
Look closely and you may even spot the remains of Old Stone Dock, once the town's center of commerce. Now home to around 30,000 full-time residents, Falmouth town leaders and property owners are focused on retaining some of the historic appeal and character of the village.
The effort began just a few years ago when some historic properties came in danger of being torn down. Now a designated historic district, the old Falmouth Village center still lives on in history, while at the same time looking ahead to the future.