Falmouth's Best Beaches
Posted by Mark Washburn on Wednesday, September 16, 2020 at 6:47 PM
By Mark Washburn / September 16, 2020
Comment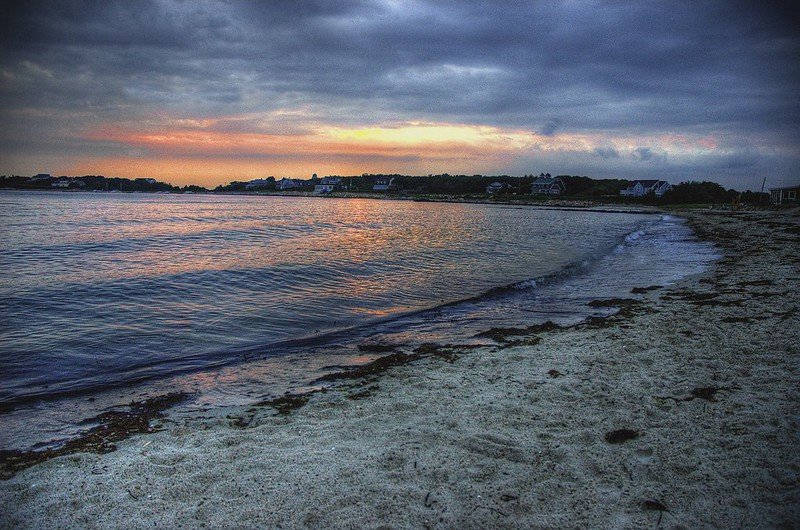 Photo: Mike Deslauriers
If you're looking for a great beach for some outdoor fun in Falmouth, you're in luck. With nearly 70 miles of coastline, the area has some fantastic options in terms of its white sand beaches.
Wood Neck
A true family favorite, Wood Neck is remembered for its tidal pools and its sandbars. It's simply the perfect location for those of all ages. While the rocky beach isn't the best place to put down a beach towel, it's fun to set up a beach chair down by the shore.
There's also a lagoon side and an ocean side to choose from. If you want to try to catch some horseshoe crabs, be sure to bring your fishing net. You'll find the beach off Sippewissett Road.
Chappy
Known by locals simply as "Chappy", Chapoquoit Beach is best known for its waves. It's a fun spot for wind surfing and kiteboarding. It's also a great spot for swimming. While the kids rave about the beach for boogie boarding and body surfing, adults often enjoy catching a great sunset.
Many people like to be there during low tide. This is the best time for wading and exploring tidal pools. You won't find a concession stand at the beach, but you may see an occasional ice cream truck. Another thing to keep in mind, parking requires a sticker. You'll find the beach off West Falmouth Highway and Shining Sea Bikeway in West Falmouth.
Old Silver
A true destination in itself, Old Silver is an extremely popular beach and known for its crowds. Of course, locals and visitors know that's because of its beautiful white sand and blue water. It's also a great beach to catch a sunset.
For convenience, Old Silver does have its own concession stand, restrooms and a rinsing station. The beach sits right next door to the Sea Crest Beach Hotel in North Falmouth.