Falmouth Nearing Green Community Status
Posted by Mark Washburn on Thursday, January 21, 2021 at 6:44 PM
By Mark Washburn / January 21, 2021
Comment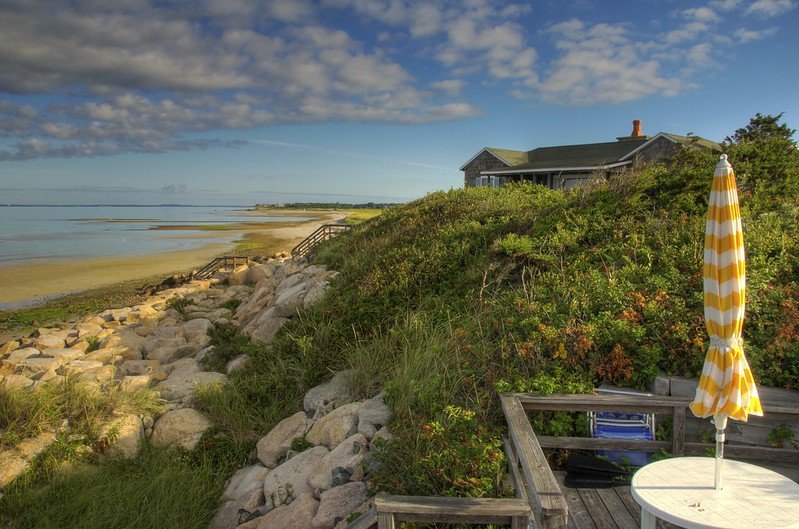 Photo: Slack12
The Town of Falmouth is getting closer to achieving Green Community status. Just last month the Select Board adopted an energy reduction plan.
That was the last step necessary before the state could be considered for designation as a Green Community. Designated Green Communities are able to receive grant funds for future green projects and energy reducing projects from the Massachusetts Green Community program.
The initial grant Falmouth could be eligible for is $190,000, but there could also be some funds available to the town in the future, as well. It's taken years to get to this point.
Falmouth had already achieved four other criteria required as part of a Green Community designation. This included adopting a stretch code to reduce the lifetime energy costs of new homes and buildings, expedited permitting, implementing more efficient municipal vehicles and for achieving as-of-right-siting through its solar overlay district.
It's hoped Falmouth's new energy reduction plan will reduce energy usage in the town 20-percent by the year 2023. So far, the town's already made it to about 5.5-percent of its goal.
The amount doesn't account for residential or business energy usage. By far, municipal buildings consume most of the town's energy.
The town building with the highest energy usage has been Falmouth High School, although some projects to reduce its energy usage have already been put in play. This past year, the town also initiated a new lighting project at Falmouth Public Library on Main Street.
The town has also already purchased some electric vehicles and charging stations for some of its departments. Future plans include adding hybrid electric police cruisers, among other things.
Well more than 200 cities and towns across the state are already designated Green Communities, including dozens that took the pledge in early 2020. There are eight other designated Green Communities on Cape Cod.