Falmouth Named Charming City
Posted by Mark Washburn on Monday, April 19, 2021 at 1:35 PM
By Mark Washburn / April 19, 2021
Comment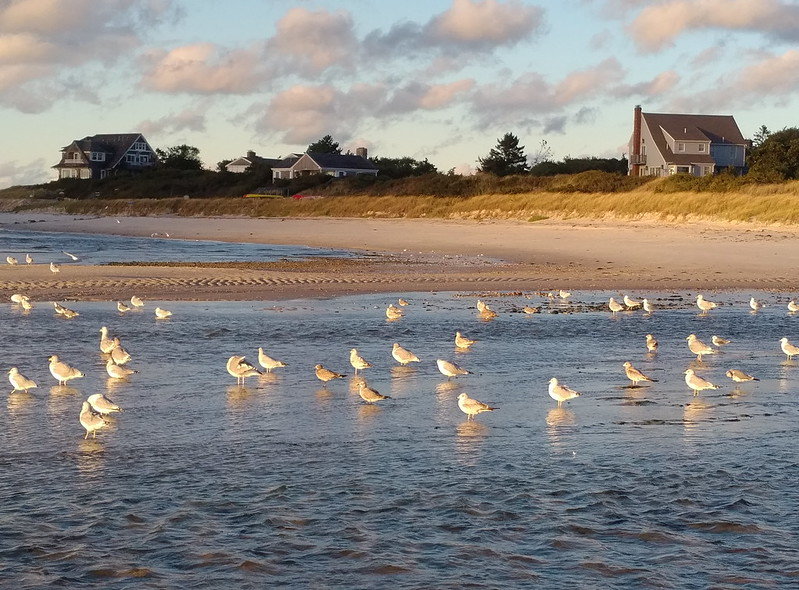 Photo: Putneypics
Cape Cod is full of charming sites and attractions, but now one particular location holds the honor of officially being named one of "The 30 Most Charming Small Cities in the USA". The designation comes from TravelMag.com.
It recently put Falmouth on the list of the nation's most charming locations. The website points out settlers first arrived in Falmouth in the 1600s and named the location after a British town. To this day, it still retains its own laid-back appeal.
TravelMag makes mention of Falmouth's sandy beaches, wineries, waterfront dining and the Nobska Light. The landmark lighthouse has a keeper's house, which is being turned into a maritime museum.
The website also mentions some of the area's natural appeal, such as the many conservation and wildlife refuges at home in the region. Those looking for outdoor recreation like kayaking and hiking can always head to Waquoit Bay. The reserve also features space for fishing, birding, swimming and educational programming.
Home to eight villages, Falmouth is one of the most populous towns in all of Cape Cod. As one of just a few towns on the Upper Cape, there's plenty to do and experience in Falmouth.
It's also just a short ferry ride to places like Nantucket and Martha's Vineyard. Nantucket is a popular tourist destination itself, which commonly swells in population during the summer months. Martha's Vineyard is mostly a summer colony and it's only reachable by air or boat.
TravelMag came up with its list of 30 locations based on feedback received from travel industry specialists, photographers and professional writers. All were asked to select five of their favorite small cities with a population between 10,000 to 250,000.
Each response had to include at least three different states. The website also listed Salem, Massachusetts. TravelMag pointed out that city's history, plus its colonial mansions and museums.