Falmouth: Beaches, Boating and Convenient to Boston
Posted by Mark Washburn on Friday, June 12, 2020 at 10:37 AM
By Mark Washburn / June 12, 2020
Comment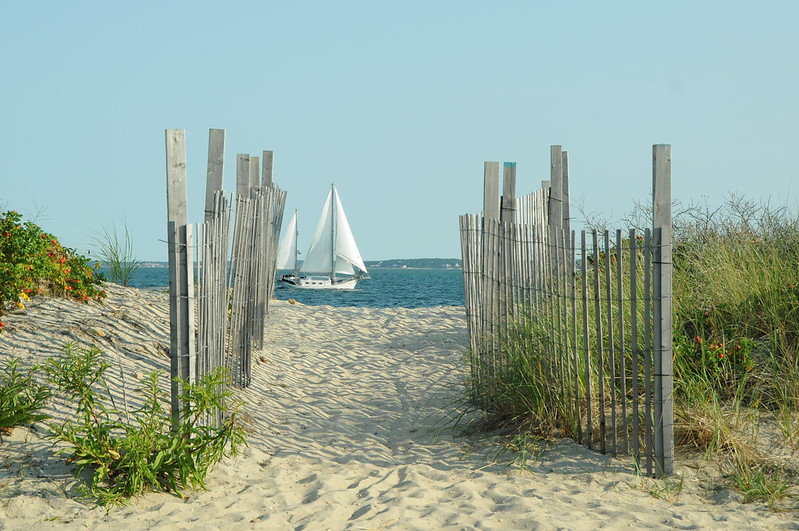 Photo: Putneypics
With beaches, boating and a location that's convenient enough to Boston, Falmouth offers a great option for visitors and locals alike. Nearly surrounded by water, the Cape Cod town enjoys the appeal of sitting close enough to a big city, supplemented by the added bonus of an island lifestyle.
With Buzzards Bay to the west and Vineyard Sound to the south, Falmouth is a great launching point for boating, sailing, kayaking or paddle-boarding. Whether you set sail on your own or join a tour, it's easy to get out on the water and enjoy some fun in the sun.
Like many other towns on the Cape, Falmouth is home to some great beaches and dozens of miles of coastline. It's the kind of place to go to explore tidal pools, do some windsurfing, or catch a spectacular sunset.
One of the most popular stretches of sand is Old Silver Beach in North Falmouth. With its enticing white sand and blue water, it's a great beach for the entire family to explore.
Of course, it doesn't hurt that Falmouth is only about an hour from Boston. Sitting on the southwest corner of the Cape, it's also just a few miles by ferry to Martha's Vineyard.
Off the beach and off the water, there's still plenty to do and see in one of the Cape's largest towns. With eight villages to its name, Falmouth enjoys plenty of shops, restaurants and museums to visit and explore.
Depending on the season you may also come across a local farmer's market, an arts and crafts fair or an outdoor summer concert in the park. If you want to explore some of the rest of Falmouth and the surrounding region you can always hop on the Shining Sea Bikeway.
The path leads past ponds, bogs, farms, salt marshes and even the shore. You can also spend some time visiting the local aquarium or even a century-old lighthouse.