Exploring Woods Hole
Posted by Mark Washburn on Wednesday, December 26, 2018 at 7:53 PM
By Mark Washburn / December 26, 2018
Comment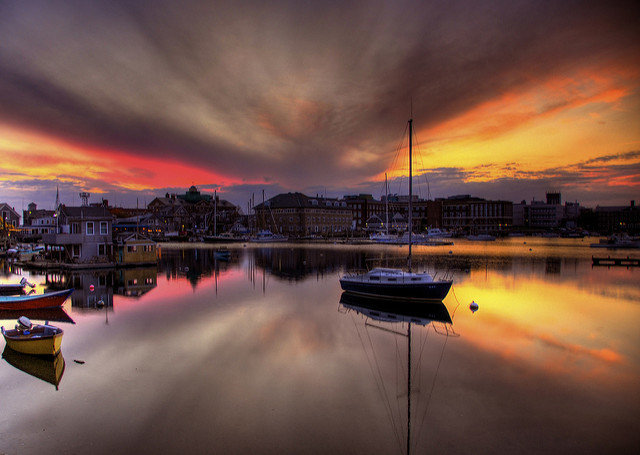 Photo: slack12
It may be small, but Woods Hole is larger than life when it comes to family-friendly fun. This tiny seaside village is extremely popular in the summer months, when visitors flock to Cape Cod to explore the unique sites and the natural beauty of the area.

Found in Falmouth, Woods Hole sits on the southwest corner of the Cape, once a prime area for fishing, shipping and whaling. These days, though, it still offers visitors and residents plenty of fun.

Younger visitors are no doubt drawn to its aquarium, noted as the oldest such aquarium in the nation. Other options include boat watching from the docks or learning about oceanic exploration at the Ocean Science Discovery Center.

It's also a reasonable walk from the center of town to Nobska Beach, fun for swimming, lounging in the white sand or exploring the rocky shoreline. It's additionally a great place to take in the views of Nobska Point Lighthouse, dating back to the 1800s. From there it's possible to see Martha's Vineyard off in the distance, or watch passing boats and catch views of the Elizabeth Islands.

Stoney Beach, meanwhile, is a great place for uncovering hermit crabs and starfish. This quiet location is especially fun for those with small children, as it's somewhat shallow and gets few waves.

Meanwhile, it's fully worth hopping on two-wheels for a spin on the Shining Sea Bikeway. The paved path offers up miles of space for bikers to explore and ride along the shore.

Meanwhile, those of all ages are no doubt entertained by the area's waterfront dining spots, with everything from casual raw bars right on the dock to charming restaurants and taverns.

Several quaint options also exist in area bed-and-breakfasts, inns and lodges. From more romantic and elegant options to more lively locations in the heart of the village and even campgrounds, you'll find it all waiting in Woods Hole.