Exploring Wellfleet Village
Posted by Mark Washburn on Monday, July 13, 2015 at 3:28 PM
By Mark Washburn / July 13, 2015
Comment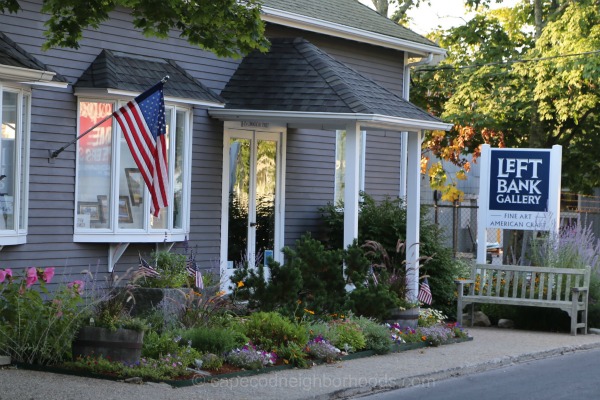 From fantastic galleries to fantastic seafood, Wellfleet Village has plenty to do and explore. We found a few of the best spots in town you don't want to miss.

Left Bank Gallery

The Left Bank Gallery includes rotating artists, plus sculptures, pottery, glassware and more. The gallery has been in operation for more than 40 years and sits conveniently on Commercial Street.

Mac's Shack

Mac's Shack is an experience unto itself, this is no ordinary Cape seafood joint. While the wait at Mac's can be rather lengthy, the seafood is prepared in truly fine dining fashion. From the raw bar to an extensive sushi menu as well as unique dishes featuring local seafood, Mac's Shack delivers in Wellfleet. You'll find Mac's Shack on Commercial Street in Wellfleet and it is open every day for lunch and dinner.
The Wicked Oyster

For a mix of seasonal flavors and freshly caught seafood, head out to The Wicked Oyster on Main Street. This location is open for breakfast, lunch and dinner, also serving some of the best cuts of meat, as well as the occasional burger, if it fits your mood.

The building that houses the restaurants is unique, itself. It dates all the way back to 1750, floated to its current location from Billingsgate Island.

Wellfleet Marketplace

Also on Main Street, don't miss the Wellfleet Marketplace. While primarily a grocery store, the location serves up a little of everything. You'll find food, a deli, plus books and souvenirs for sale here. It's also a great place to go for fresh, locally grown produce. Don't let the storefront fool you, though. This location is much bigger on the inside that it appears from the outside.

Wellfleet Pearl

Finally, a trip to Wellfleet Village would not be complete without a stop at the Wellfleet Pearl. Located right on Wellfleet Harbor, Pearl includes both indoor and outdoor dining, with fantastic views of the harbor, the town pier, Great Island, Mayo Beach and the main boat dock. It also serves up fresh local seafood, plus live music during certain days and times throughout the summer months.

Whether you want fresh seafood, fresh produce or to simply pick up a few souvenirs to take back home for family and friends, you are sure to find what you are looking for shopping and dining in fantastic Wellfleet Village.