Exploring the Special Connection Between Whales and Cape Cod
Posted by Mark Washburn on Friday, October 27, 2023 at 4:47:29 PM
By Mark Washburn / October 27, 2023
Comment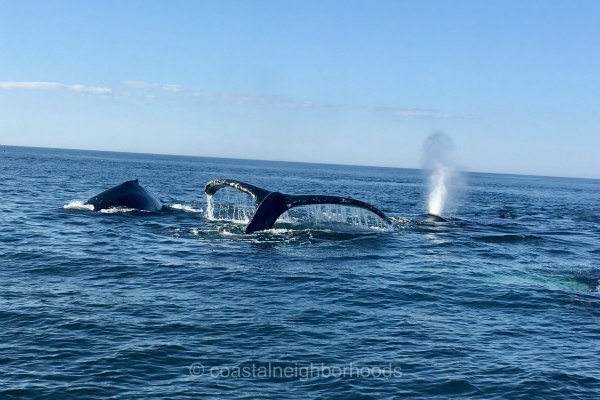 Many people come to Cape Cod for its history and charm, but the natural beauty of the region, no doubt, is also part of its appeal. In particular, Cape Cod is one of the best places in the world for whale watching.
Once a popular area for whale hunting, the history of Cape Cod is, no doubt, strongly connected to the whaling industry. It's thought that the Wampanoags first showed settlers how to use the blubber from beached whales.
By the mid 18th Century, though, the practice of whaling grew into a major industry. The whale was also used to make things like fishing poles and buggy whips, while its oil was used to power things like streetlights.
When whaling eventually decreased, the Cape turned to tourism to fill the void. Today the practice of whaling is banned, and some people flock to Cape Cod to catch a glimpse of these majestic mammals.
The number of whales swimming off Cape Cod traditionally increases substantially during the span of April to October when whales are known to migrate to the region for food. It's not just one type of whale either, as you could typically come across orcas, humpbacks, finbacks, pilot whales or right whales, and the list doesn't end there.
It's the wide variety of whales in the region that truly makes Cape Cod special. One of the best places to see them is in Stellwagen Bank, which is in between the Massachusetts Bay and Cape Cod Bay.
For decades, tourists have come to Cape Cod to go on whale-watching tours. Some of those tours take off from places like Plymouth and Provincetown.
It's not just whales that are prevalent, either. You are likely to see seals, dolphins, turtles, and other marine life, too. If you don't' want to go out on the water yourself, you may be able to spot whales from locations such as Race Point or Herring Cove.
Search Cape Cod by Region