Exploring The Knob in Falmouth
Posted by Mark Washburn on Monday, July 15, 2019 at 12:20 PM
By Mark Washburn / July 15, 2019
Comment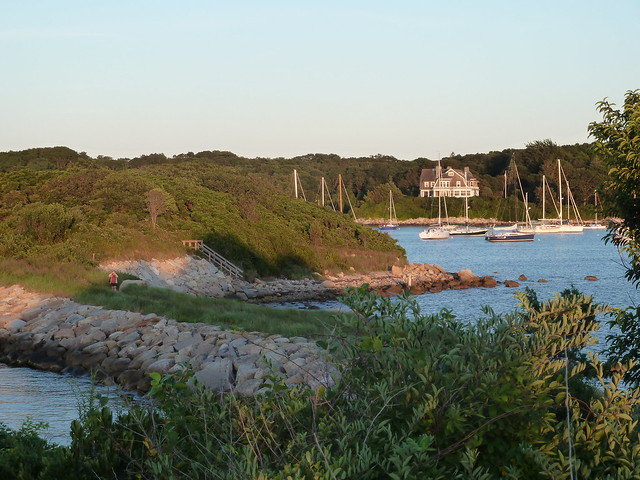 Photo: Maxim Off
A popular place for taking a nature walk, spotting area wildlife or taking in some fantastic views, The Knob in Falmouth is one location you don't want to miss when visiting Cape Cod. This tiny peninsula extends out in the bay from Quissett Harbor, with multiple trails, room for swimming and impressive natural scenery all around.
Part of the small seaside Village of Woods Hole, The Knob was actually gifted to the Salt Pond Area Bird Sanctuaries decades ago. Long considered a quiet spot to catch a sunset and enjoy nature, more and more people are starting to discover the area.
The 12-acre property is filled with a number of trails, plus it has a pleasant swimming beach for cooling off during a warm summer day. Perhaps the best thing of all at The Knob, though, is the view.
The rocky plateau at its edge may be small in size but it's oversized when it comes to the views. A fantastic place to take in the scenery of Buzzards Bay and Quissett Harbor, it's said you can see all the way to New Bedford and the Elizabeth Islands on a clear day.
Whether you choose to sit on the rocks and enjoy the view or walk to the beach and take a dip in the water, a visit to The Knob is free any time of the year. You'll find it near the end of Quissett Harbor Road in Woods Hole. It sits on the Cape's extreme southwest corner.
When you go to The Knob, keep in mind parking is extremely limited, so prepare to get there early. You also need to remember to keep any four-legged family members on a leash. Also make sure to stay on one of the main trails and leave the area just as pristine as you found it.