Exploring the Bass River
Posted by Mark Washburn on Tuesday, February 10, 2015 at 8:32 PM
By Mark Washburn / February 10, 2015
Comment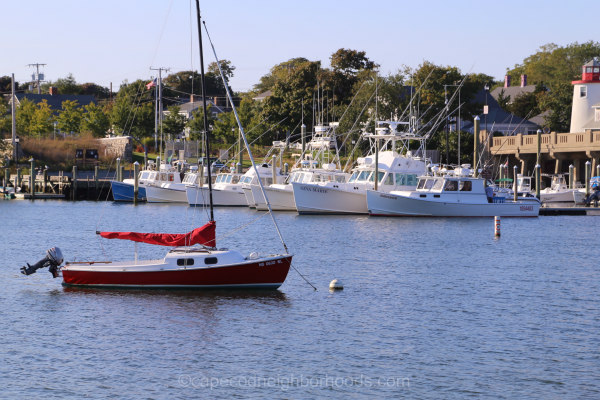 If you want to hit the water in Cape Cod, there's plenty of opportunity to do it. One of the favorites for both boaters and kayakers is heading out along the Bass River. You'll find an eleven mile stretch of river, flowing between Dennis and Yarmouth before meeting up with Nantucket Sound.

The mouth of the river is near West Dennis Beach, a popular place for kite boarding. Here, you'll also find a large bay called Marsh Island in the middle of the river. The island splits the Bass River into two. On the right, Old Field Channel heads towards West Dennis and The Fingers. The left side passes by Bass River Yacht Club, Windmill Beach, Ship Shops Marina, as well as the Bass River Marina and Yacht Club. After this, the river flows under the Route 28 Bridge and on into the cape.

There are several reasons why the Bass River is a favorite with locals and tourists. Not only does it include a number of good launch ramps for boats, but also there are several desirable locations to put a kayak in the river in its lower portion. If you plan to go kayaking along the river, you can take up to a two-and-a-half hour trip, plus there's plenty of public access as well as places to rent a kayak.

Since the river is well marked, it's easy for boaters to navigate, as well as anchor and do some bass fishing. The breakwater now serves as a busy place for fishing during the summer months. As well, the river is popular with families for wakeboarding and tubing in the more shallow portions.

Other highlights of the river include Boater's Beach and the Summer Shanty. This is a dock-and-dine location located at the Bass River Marina. The Summer Shanty bar and restaurant is right on the water and open during the busy season for both lunch and dinner. Here, at this casual restaurant you'll find everything from oysters and lobster rolls to salmon and clam chowder. With plenty of outdoor seating, the restaurant even offers boat service and take-out service if you need it. In addition, the restaurant also features live entertainment Friday and Saturday evenings. The fully-stocked marina offers boaters what they need for a day out on the water.

The next time you're looking for an entire day of fun, head out along the Bass River. There's plenty of fun family entertainment to take you from morning to night.