Exploring Strong Island in Chatham
Posted by Mark Washburn on Friday, November 6, 2015 at 8:38 AM
By Mark Washburn / November 6, 2015
Comment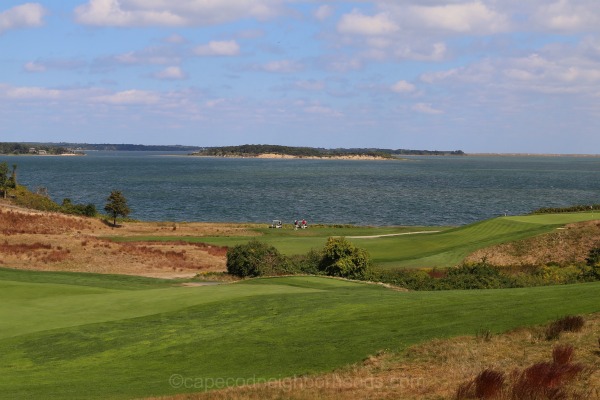 To truly enjoy the natural beauty and untapped resources of Cape Cod, you'll want to keep a trip to Strong Island in Chatham on your list of "must-dos". This beautiful island sits a mere 900 feet or so offshore, surrounding hikers with rich foliage and undisturbed wildlife. The eastern edge of the island, especially, is full of some great sites to see. The northern end of the island is where you will find a fantastic sheltered, white sand beach. The island also contains forests of oak and pine trees.
Available for private and public use, Strong Island is partially owned by the Chatham Conservation Foundation. The owner gave a large number of acres to the Foundation in the mid 1970s, and then the Foundation purchased additional acreage. Seventy acres of marshland, on the other hand, belong to the Town of Chatham, also a gift from the owner.
The Foundation maintains more than one-and-a-half miles of trails on the island, open to the public. The upland trails include sweeping views of both Pleasant Bay and the ocean. Boats, meantime, are allowed to come ashore either on the western or northern side of Strong Island. Keep in mind, though if you are in a canoe or kayak that a strong current and tide is sometimes evident in the island waters.
As well, about three acres of Strong Island is private land and the Chatham Conservation Foundation has placed signs designating which areas are for the public and which areas are private. For a long time only one home, belonging to the former owner of the property has stood on the island. A long-standing agreement allows the owner rights to the private property, including the home and several other outbuildings, until the year 2073.
In recent years, though, the family that owns the private island property has been in dispute with some local residents over how that property can be used, and who's responsible for maintaining some of the things necessary to reside on the island. Under a 2008 agreement, no vehicles can be used on the island except for a handful of electric golf carts, scooters, tractors and wheelchairs.
As well, a proposal to develop the island even more in the past for residential use has also come under high criticism from some area residents. For the time being, though, the private acres and public acres exist side-by-side, allowing for the public to continue exploring much of Strong Island for many years to come.