Exploring Stage Harbor
Posted by Mark Washburn on Tuesday, September 3, 2019 at 3:12 PM
By Mark Washburn / September 3, 2019
Comment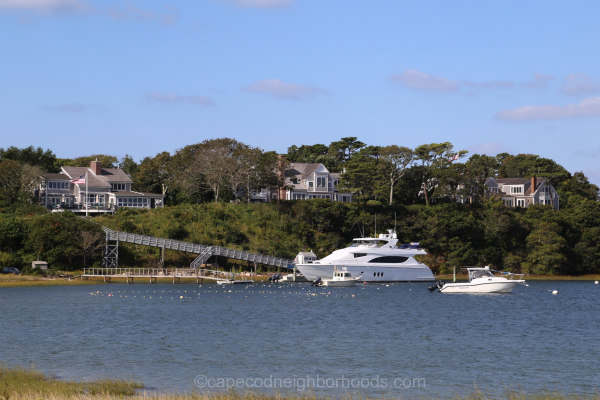 From its landmark lighthouse to its historic homes, there's plenty to uncover when you set out to explore Stage Harbor. The Stage Harbor Lighthouse, also known as Harding's Beach Lighthouse, may just be one of the most recognizable sites in this part of Cape Cod.
It's actually the region's youngest lighthouse. Constructed in the late 1800s at the entrance to Stage Harbor, the lighthouse is privately owned today, but you may still find time to see it during the occasional tour. It does open to the public during a designated week in May.
It's still possible to see the lighthouse from afar, though, with some of the best views possible from Harding's Beach. You may also be able to get a good view from the other side of the harbor.
If historic homes are on your list, you're sure to find several in the area. In particular, some local residents have worked to help put Stage Harbor Road on the National Register of Historic Places.
Past estimates suggest there are around 30 historic homes on Stage Harbor Road, located between Champlain Road and Oyster Pond. That's not too surprising as the road was one of the first in town. It runs from the pond to the docks of Stage Harbor.
Up and down the roadway you'll find homes dating from the late 18th century to the mid 19th century in a variety of designs. From Cape Cod cottages to Greek Revival and Federal period homes, you're sure to see a number of interesting old homes along the way.
Of course, when you're done stepping back in time, it's time to get out on the water at Stage Harbor. The local yacht club offers the opportunity for private lessons and organized sailing school during the summer season. The club also provides for a number of social programs, both on and off the water.