Exploring Sipson Island
Posted by Mark Washburn on Monday, August 17, 2020 at 2:50 PM
By Mark Washburn / August 17, 2020
Comment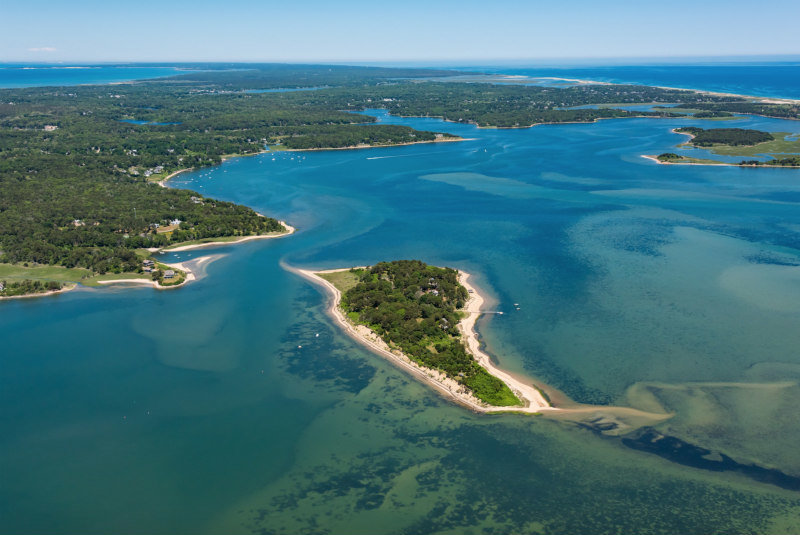 It's been hundreds of years since people were last allowed to explore Sipson Island, but after all this time it's finally open to outside visitors. It's the opportunity of a lifetime for some, as the island's been closed off to the public for more than 300 years.
The Sipson Island Trust recently purchased the land for conservation and educational purposes. It's the first time the island's changed ownership since the early 1700s when it was purchased for private use.
Until recently, Sipson Island was the only privately-owned island remaining in Pleasant Bay, and the only one without public access. The trust is hoping to someday establish more educational programming for the island, including the ability to help teach kids about the island's role and their own role in the ecosystem.
To accomplish this, the trust is hoping to someday provide boat service to Sipson Island as part of a partnership with other local organizations. For now, though, the best way to reach the island is by using a private motorboat or kayak.
When you do visit, make sure to follow the signs. The trust is trying to keep people on the mowed paths and away from beach line vegetation.
That's because the island sits within a designated Area of Critical Environmental Concern. In particular, eelgrass in the area helps serve as a habitat for shellfish, lobster, bluefish and other species.
The trust also wants the public to stay out of the island's developing salt marshes. To help further protect the island, the trust has a map of access points and designated trails to follow listed on its own website.
Visitors are also being asked to stay away from a handful of dwellings that still partially stand on the island. The trust hopes to eventually demolish them, then repurpose what's left into a research and education pavilion.