Exploring Osterville Attractions
Posted by Mark Washburn on Monday, August 3, 2020 at 9:14 AM
By Mark Washburn / August 3, 2020
Comment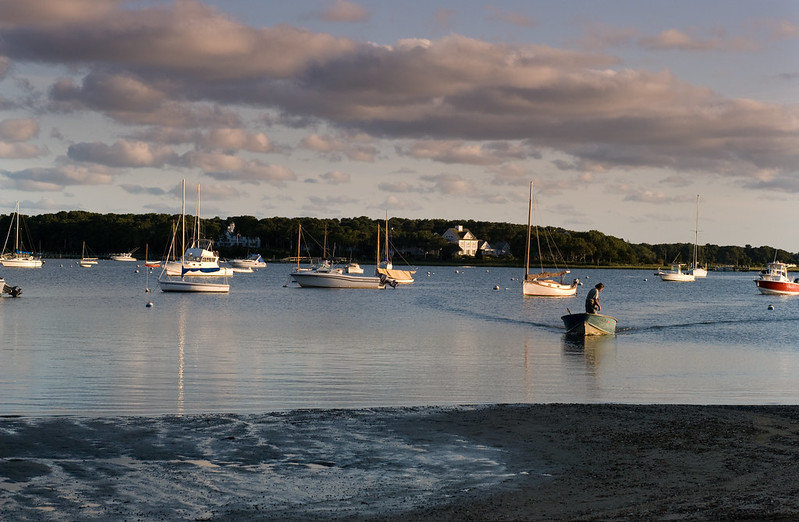 Photo: Peter Roome
From boating and beaches to biking and more, there's plenty to enjoy when it comes to exploring Osterville. The seaside village is a great place to go, whether you stay on land or head out on the water.
A great way to see some of Osterville's natural beauty is at Skunknett River Wildlife Sanctuary. The sanctuary is a good spot for birding, plus you have about 100 acres to explore by bike and foot.
For swimming, beachcombing and fishing, locals know to visit Dowses Beach. The peninsula beach offers a large viewing dock, plenty of parking and some great water views.
You'll also find lots of seashells in the sand. Some say you'll find the nicest sand, though, on a small beach close to the intersection of Wianno Avenue and Sea View Avenue.
You can also head to Joshua's Pond, which is one of the Cape's larger pond beaches. It offers calm water and pebbly sand, plus space for beach volleyball and kayaking.
While Joshua's Pond is typically less crowded, Micah's Pond is a known swimming spot and fishing spot. While a bit remote, Micah's is also a good place for biking and hiking.
One popular destination for small boats ad powerboats is Sampson's Island. Small sailboats are a good choice for exploring North Bay, West Bay and Cotuit Bay.
It's also a good way to explore the Seapuit River. Larger boats can be used to reach Nantucket or Martha's Vineyard.
When you're ready for a treat, make plans to head to the Osterville Farmer's Market. Located on the campus of the Osterville Historical Museum, it's the place to go for fresh fruit, veggies and more during the summer months.
Of course, you're also free to enjoy any one of the tempting restaurants and cafes in the village. One last stop is Armstrong-Kelley Park. It's a good place to have a picnic or simply enjoy some green space.