Exploring Harwich Center
Posted by Mark Washburn on Wednesday, May 20, 2015 at 11:00 PM
By Mark Washburn / May 20, 2015
Comment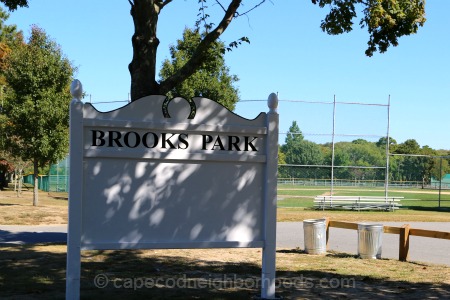 There is perhaps no better way to explore all the Harwich Center has to offer than following the lead of locals and long-time visitors. From unique breakfast spots to famed wineries, you'll find a little of everything in this fantastic community.

Ruggie's Breakfast & Lunch

We start at Ruggie's, famous for serving both breakfast and lunch. This family-owned destination is open all year long, giving both locals and seasonal visitors the opportunity to experience the food and atmosphere.

You'll find Ruggie's right on Main Street, with a menu sure to please even your pickiest eater. Ruggie's serves up traditional breakfast foods like waffles, pancakes and French toast, and mixes in build-your-own sandwiches, burgers and salads. There's a separate kids menu for young diners, plus an incentive to finish your meal with the "Breakfast Sandwich Challenge"! If kids finish all their food and drink in a half hour, plus stay seated, they get a free t-shirt, a free meal and their picture up on the wall!

Brooks Park

If your family needs a little time to release some extra energy, next head to Brooks Park. Found on Oak Street, Brooks Park includes basketball courts, plus tennis courts and playing fields. There's also a playground for younger kids. Both kids and adults will enjoy hopping on the nearby Cape Cod Rail Trail Chatham extension.

Another great thing about the location is you'll find plenty of parking. Plus, Brooks Park is not far from the local library or Harwich Center. In addition, the park is the setting for annual arts and crafts festivals during July and August, plus the Fall Harwich Cranberry Arts and Music Festival in September. The festivals bring in live music, plus local artwork and plenty of fun. Need another reason? How about just using the opportunity to get out in nature and enjoy what this part of the Cape has to offer.

First Crush Winery

For a more relaxing atmosphere, head to the First Crush Winery. The winery proudly provides the wine you'll taste at various area restaurants and wine shops, but in an original setting. First Crush Winery takes in freshly harvested grapes from northern California, then produces a fabulous local wine.

Many locals and frequent visitors join the First Crush Winery coop. This allows you to actually help make the wine you drink. In addition, the winery offers a discount to members.

Whether making your own wine, spending time outside or sitting down for a hearty breakfast, you'll find Harwich Center really hits the spot when it comes to exploring the Cape.