Exploring Centerville
Posted by Mark Washburn on Monday, September 23, 2019 at 1:44 PM
By Mark Washburn / September 23, 2019
Comment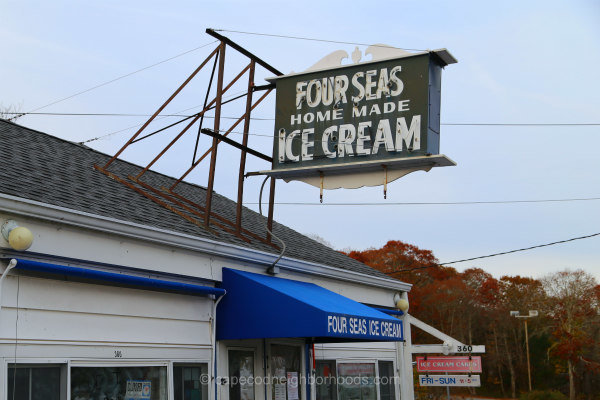 As one of the seven villages of Barnstable, Centerville is known mostly for its beaches, its homes and its small business district. It may be small in size, but the village certainly makes up for that in terms of its friendly appeal.
Originally known as Chequaquet, or pleasant harbor, the Village of Centerville is home to one of the largest freshwater lakes on Cape Cod. Lake Wequaquet stretches more than 650-acres, with its seven-mile shoreline dotted by hundreds of single-family homes.
While the residents-only lake is fun for kayaking, boating and canoeing, Centerville also provides a handful of other beaches for outdoor fun. From popular Covell Beach to Long Beach and Craigville Beach, Centerville provides the perfect location for swimming or just taking a stroll on the sand.
While mostly residential, Centerville does lay claim to some notable attractions, including the award-winning Four Seas homemade ice cream shop. Dozens of flavors are on the menu at the shop, from traditional ice-cream to sherbets and even non-dairy concoctions. A staple in the area for generations, the old ice cream shop has been around since the early 1930s.
You'll also find the Centerville Pie Company, which gained a larger following after it was mentioned as part of "Oprah's Favorite Things". Owned by a couple of long-time friends, the pie shop serves up fresh bakery goods, sandwiches and, of course, pies. While Oprah may have fallen in love with the shop's signature chicken pie, you'll also find fruit pies, cream pies and even vegetarian pies on the menu at the Centerville Pie Company.
A stop in Centerville would not be complete either without taking a stroll through the charming 1856 Country Store. With gifts, jewelry, toys, candy and housewares for sale, the family-owned store is a true favorite with locals and visitors alike.