Explore the Sandwich Glass Museum
Posted by Mark Washburn on Thursday, November 15, 2018 at 9:17 PM
By Mark Washburn / November 15, 2018
Comment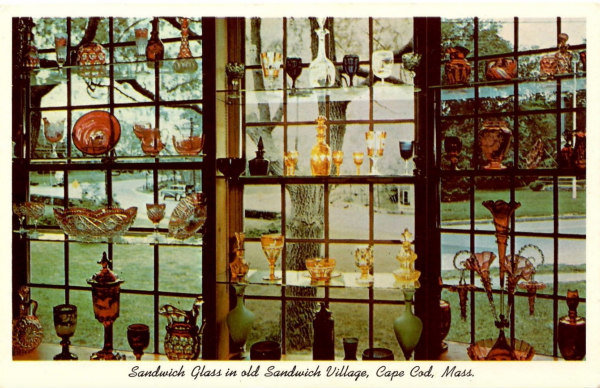 Cape Cod is known for many things, including its incredible natural beauty and its history. Some of that history is proudly on display at the Sandwich Glass Museum, and with a unique twist.

While much of the Cape is renowned for its maritime history, the oldest town on the Cape has ties to glass, or more specifically glass manufacturing. That's because the town of Sandwich, formerly tied to agriculture, eventually transitioned to a town heavily tied to the beginning of the Boston & Sandwich Glass Company, founded in the area in 1825.

It's said the company was a world leader in glass manufacturing during the early 19th century. While its factory has long since closed, these days it's still possible to watch glassblowers create glass for tourists and visitors on an hourly basis at the local museum. The 20-minute demonstration is only part of the experience of visiting the site.

The museum also boasts thousands of pieces of glass, making up its collections and its permanent exhibits. In addition, the Sandwich Glass Museum also hosts special exhibits during special dates and times throughout the year, such as the Stained Glass Village running through late December.

The village features more than 100 stained glass homes and churches, plus the inclusion of smaller elements such as glass animals and trees. It's just one of many events for visitors to experience. Along with all of this, the museum also routinely hosts the glasswork of featured artists.

The Sandwich Glass Museum is open to visitors daily from early April through late December, but closed on major holidays. It's also open during other select months and days of the year, so you'll want to check the schedule before you go. Adults pay an admission fee, with a small amount charged for children. Kids ages six and younger are free. After visiting the museum enjoy a bite to eat or ice cream in the enchanting Sandwich Village.