Explore The Monomoy National Wildlife Refuge
Posted by Mark Washburn on Tuesday, January 13, 2015 at 10:20 AM
By Mark Washburn / January 13, 2015
Comment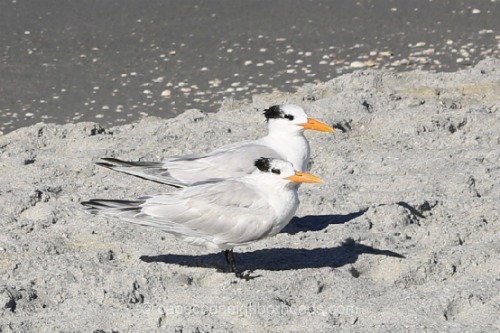 The natural beauty of the Cape shines through in so many locations, among them, Monomoy National Wildlife Refuge. This is the place to experience the Cape in a mostly untouched, natural environment.

The Refuge was started in the 1940's, originally as a migratory bird habitat. With eight miles of sand stretching from the elbow of Cape Cod, the area provides the barrier islands of South and North Monomoy. There are also 40-acres of land on Morris Island making up the property. This is where you'll find the visitor center and the site's headquarters.

If that's not enough, prepare to take in more than 7,000 acres of freshwater and saltwater marshes, freshwater ponds, oceans and dunes. The location provides a home and habitat for the Federally protected piping plover and the roseate tern. In all, you'll likely see around a dozen different species of water birds, shorebirds and seabirds making a nest on the islands. The site is also home to the Atlantic seaboard's second largest nesting colony of common terns.

Protecting the natural environment is what this refuge is all about. Around 94-97% of the Wildlife Refuge is designated as a wilderness area. Ecologically diverse, Monomoy is one of eight national wildlife refuges that make up the Eastern Massachusetts National Wildlife Refuge Complex.

When you go, be sure and bring your camera. Around late July, you'll likely spot shorebirds like sanderlings, semi-palmated and black-bellied plovers, red knots, oystercatchers and dunlin. If you're lucky, around Labor Day you may even spot long-billed dowitchers, western sandpipers and American golden-plovers. Around this time, you can also expert to see such waterfowl as gadwall, teal and American widgeon. Around early November is the best time to see eider and scoter. Additional photo ops may come during the fall migration, including great horned owls, bald eagles and peregrine falcons.

Other attractions for visitors include the thousands of grey seals, the harbor seals from the months of August through May, and the numerous other animals like deer, coyotes and muskrats. The area is also home to horseshoe crabs. You'll likely also be able to see more than 160 different species of plants.

Other options while visiting the refuge include hiking, guided tours, history programs and fishing. You'll find a number of exhibits, as well as brochures and even a bookstore on Morris Island. Be sure to call before you go, though, because the visitor's center is only open seasonally.