Explore the Dennis Salt Works
Posted by Mark Washburn on Saturday, October 17, 2015 at 6:04 AM
By Mark Washburn / October 17, 2015
Comment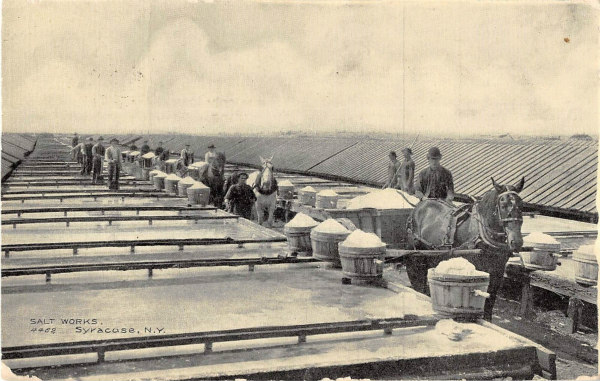 Salt became a great necessity for early New England life. It was needed to help support the area's fishing industry by preserving fish. At one time in history much of that needed salt had to be imported. However, that all came to a virtual halt when the British government began demanding a tax on the salt. Imports of salt shut down during the Revolutionary War. To help fill the need of fishermen, the Cape Cod region was forced to rise to the occasion.

That's where Captain John Sears came into play. The East Dennis captain came up with the design for an efficient salt works. The idea was to evaporate seawater to make salt. During the first season, the shallow wooden vat only made about eight bushels of salt. By 1778 he found a way to pull up seawater into the vat. Others then came up with designs to protect the vats from rain and allow evaporation during good weather.

By the late 1790s there was an efficient way to make a large amount of high quality salt. East Dennis and nearby Brewster became the center of this quickly growing industry. The salt works in the Cape Cod region involved three steps for evaporation. In stage one, the seawater was pumped into a water room for evaporation. The next stage was the lime room where crystals of edible salt began to form. Finally, the salt drained into another row of vats where pure crystals of white salt grew and were eventually harvested.
By the 1830s, there were hundreds of salt works producing an estimated 250,000 bushels of salt each year. It took between three and six weeks for this all to happen. It also took 350 gallons of Cape Cod Sea water to produce just one bushel, or 80 pounds, of salt, made mostly during certain months of the year. It's thought that salt making may have been America's first established industry. Dennis alone was once home to 114 salt works.

Eventually, though, salt mines in New York State filled the great need for salt in the region. Because there were less expensive, businesses in Cape Cod began shutting down. The last of the salt vats were eventually dismantled sometime in the 1890s.

These days a plaque marks the site in Dennis where Captain Sears built the very first salt works. The Dennis Bicentennial Commission dedicated the plaque in 1976; a full 200 years after Sears built his creation.