Explore the Atlantic Cedar Swamp Trail in Wellfleet
Posted by Mark Washburn on Monday, July 25, 2016 at 2:21 PM
By Mark Washburn / July 25, 2016
Comment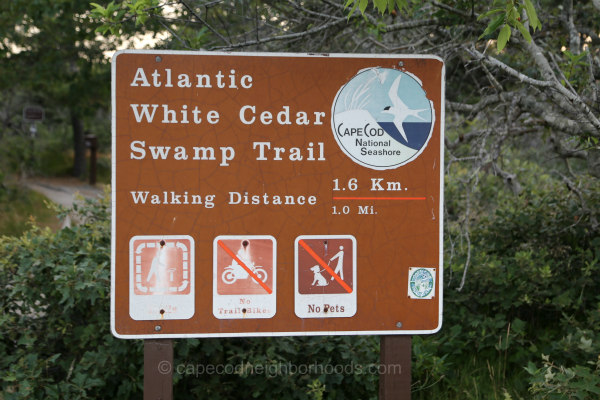 Sometimes you need to take a slight detour off the beaten path and take time out to explore the beauty and history around you. That's exactly the case when it comes to the Atlantic White Cedar Swamp Trail in Wellfleet. This Cape Cod treasure runs a full 1.2-mile loop through some of the last standing evidence of Atlantic White Cedar on Cape Cod.
Mostly shaded, the loop gives residents and visitors a chance to explore history while becoming at one with nature's beauty. Located at the site of the old US Army Base of Camp Wellfleet, the location once served an important role in history. Some estimate the trees began growing about 5,000 years ago in the swampland left over from when the glaciers began to retreat.
The exploration of the New World, however, took its toll on the supply. Early settlers from generations ago used the popular White Cedar to construct everything from new homes and farm buildings to fence posts, flooring, doors and organ pipes. At one time its charcoal was even used to make gunpowder.
The wood's versatility came from the ease of shaping it into what you needed to make. It was also light and helped resist decay, making it ideal for the new colonists. While the White Cedars once measured three to four feet in thickness the trees began to lose ground the more they were cut down.
While the numbers of Atlantic White Cedars aren't nearly what they used to be, Wellfleet does offer a way to view the history and natural beauty of the area through the swamp trail today. The perfect place to explore the Cape, hikers are now a common sight in the area all year-round, not cutting down the glorious trees but preserving them into their own memories for generations to come.