Explore the Arts on Cape Cod
Posted by Mark Washburn on Monday, January 26, 2015 at 4:03 PM
By Mark Washburn / January 26, 2015
Comment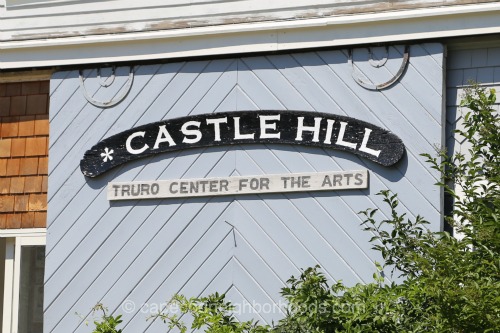 While the beaches and waters of Cape Cod seem to be the big draw for vacationers and for residents, something else has emerged over the years. The Cape is also home to a number of venues aimed at furthering the arts, and drawing in new audiences to what the area has to offer.
Cape Cod Museum of Art
One such location is the Cape Cod Museum of Art in Dennis. The museum is home to exhibits and collections providing a deeper understanding of the areas of Cape Cod, Nantucket, Martha's Vineyard and Southeastern Massachusetts. Rich in heritage, the museum not only houses seven galleries of exhibits, but also provides a place to promote cultural growth, as well as house outreach and educational programs.
In addition, the museum hosts special events throughout the year, as well as art classes for both kids and adults, and special screenings of independent films. When you go, don't overlook the sculpture garden outside. There is an admission price, but kids 12 and under are free.
Truro Center for the Arts at Castle Hill
For more than four decades, Truro Center for the Arts at Castle Hill has dedicated its lovely rural setting to serving as the inspiration of budding artists. Found near the Truro dunes, the center is also within a short walk of Cape Cod Bay.
With workshops, special events, and even some short-term artist residencies, Truro Center provides an art center experience, with things like pottery making, advanced painting, and even some culinary programs.
ArtsApp Cape Cod
One way to make sure you don't miss out on any of the Cape's art galleries, museums and artisans' shops is to download a specially designed app. ArtsApp Cape Cod allows you to easily make your own Arts Trail.
This gives you access to not only some of the most well known galleries and venues in the area, but also gives you insight into those you might otherwise miss. Imagine going right into an artist's studio to see them creating locally made artwork right before your eyes! Sponsored by the Cape Cod Chamber of Commerce and Arts Foundation of Cape Cod, among others, the app is up to date with the latest workshops, classes, concerts and more.
No matter whether you are an experienced artist, need more time to perfect your skill, or simply want to explore the arts world, there is much to see and experience artistically on Cape Cod.