Explore Nature at Waquoit Bay
Posted by Mark Washburn on Monday, March 25, 2019 at 10:34 AM
By Mark Washburn / March 25, 2019
Comment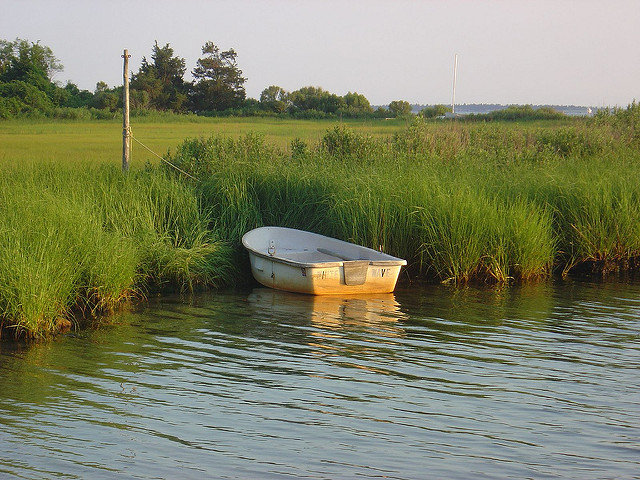 Photo: Ben W
Made up of thousands of acres of beaches, marshlands, waters and uplands, Waquoit Bay is the perfect place to explore nature while on Cape Cod. Whether you go out on the water or stay on dry land, you'll find plenty to see and experience in this unique area.
Found on Cape Cod's southern shore, Waquoit Bay is a popular location for things like kayaking, canoeing and fishing. It's common to find fish such as the brook trout, golden shiner, rainbow trout and blueback herring in the bay. In addition, you'll also find hermit crabs and blue crab at home in the area, but permits are required for shellfish.
For more outdoor fun and adventures, the bay is also where you'll find tiny Washburn Island. Camping, hiking and nature viewing are all options for visitors to the island, but it's only accessible by private boat. Meanwhile swimmers will find a lovely swimming beach and a fishing site at South Cape Beach.
Even if you choose to stay mostly on dry land you'll find miles of marked hiking and walking trails that wind throughout the area. This provides even more opportunities for visitors to enjoy the natural setting, often while taking in some great views and likely some bird and wildlife sightings along the way.
The location of Waquoit Bay Reserve also includes a year-round Visitor's Center, with a path leading down to the beach. The center routinely plays host to a number of educational activities, some of which involve marine wildlife. The Visitor's Center is found in the Village of Waquoit at 131 Waquoit Highway.
Apart from this, the Waquoit Bay Research Reserve is the focus of a great deal of coastal ecosystem research itself. Researchers use the location to conduct countless scientific projects, as they're often hard at work studying things in the area such as wildlife, the salt marsh, sea grass, climate change and greenhouse gases.