Explore Nature at the Wellfleet Bay Wildlife Sanctuary
Posted by Mark Washburn on Tuesday, August 18, 2015 at 3:48 PM
By Mark Washburn / August 18, 2015
Comment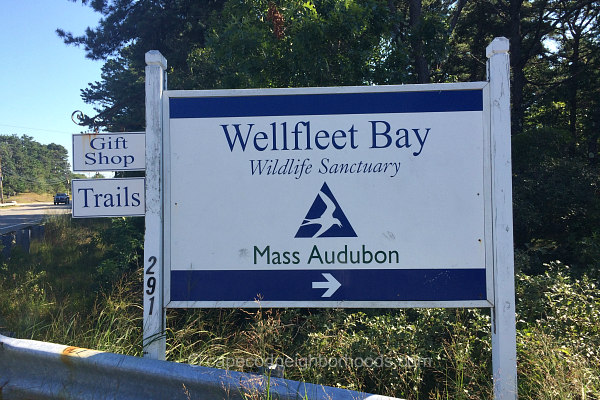 If you want to really experience the beauty of Cape Cod, one unique place to do it is within the boundaries of the Wellfleet Wildlife Sanctuary. A perfect place to get back to nature, this nearly 1,000-acre sanctuary is a fantastic location for bird watching, or simply taking a hike and watching the sun set over the bay. In fact, the location is home to hundreds of species of birds, alone.

With incredible views overlooking Wellfleet Harbor, the area is home to a diverse selection of wildlife, attracted by the sandy beach, salt marshland and the woodlands. The sanctuary also actively assists with research projects involving wildlife conservation, restoration, and monitoring along the Outer Cape. Some of these include rescuing sea turtles, surveying the horseshoe crabs in the region and protecting the threatened piping plover.

The reserve is also home to the Esther Underwood Johnson Nature Center. This "green building" includes specialized exhibits, enabling visitors to learn more about the native plants and animals of the region. In addition, with two aquariums, visitors have the opportunity to view native marine life up-close and personal. As well, the nature center includes a gift shop and a seasonal art gallery, with artwork derived from local artists and rotating on a monthly basis.

Just off the entrance you can also go for a short hike on one of the various nature trails, including one, The Boardwalk Trail, that takes you over a salt marsh and out onto a tiny beach. The All Persons Pathway and Sensory Trail even includes a downloadable audio tour as you walk. Individual maps of the trails are also available within the Nature Center. You also have the opportunity to walk up to the colorful butterfly garden in front of the nature center and view the beauty within.

The trails are open from around 8am-dusk every day. Camping is also available, but only for members of the Mass Audubon. In addition, summer camps are available for kids each summer season. These include exploration of the marshland, coastline and woodlands, as well as some specialized activities like whale watching, kayaking and snorkeling.

Some things are not allowed within the sanctuary. Be sure and leave your pets, bikes and motorized vehicles at home. In addition, fishing is not allowed and the sanctuary asks guests to stay on the trails to help protect themselves, as well as the native plants and animals at home in the reserve.