Explore Harwich Conservation Areas
Posted by Mark Washburn on Thursday, May 11, 2017 at 7:08 PM
By Mark Washburn / May 11, 2017
Comment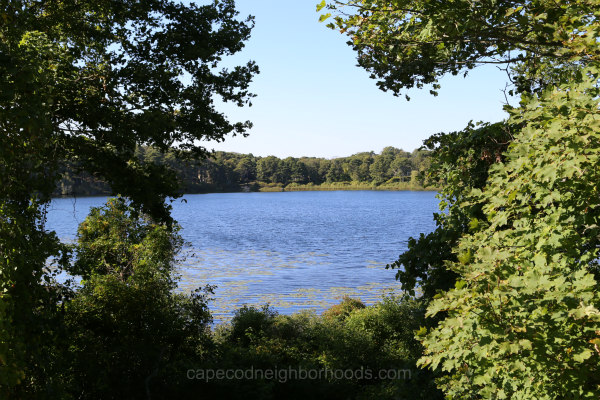 From nature trails to wildlife, there's plenty to uncover while exploring some of Harwich's conservation areas. This part of Cape Cod is rich with natural history, and it certainly comes alive with a full range of opportunity for visitors.

Walking trails
If you're interested in taking the less traveled path, you're sure to find an array of options. The Harwich Conservation Trust has its own Walking Trail Guide available in booklet form, leading visitors through places like Hawk's Nest State Park. This route leads past the shore of Hawks Nest Pond and Black Pond.

Meanwhile, a second trail offers up amazing views of the marsh and Herring River. For an easy to follow trail, the Trust suggests the Island Pond Trail Loop. Yet another trail leads through Thompson's Field.

Birding & wildlife
In addition, the West Harwich Conservation Area serves as one of the Cape's best locations for birding. Visitors are often rewarded by sightings of snowy egret, great egret, bald eagle and Wilson's snipe. There are others too, of course, with the best viewing times often during the mornings of low tide.

Some reports list more than 190 different species of birds have been spotted at Bell's Neck, a full 260 acres of land owned by the Town of Harwich for the protection of the Herring River and the nearby woodlands.

Educational walks
To experience more, the Harwich Conservation Trust sponsors educational walks throughout the spring and summer season. Volunteers help lead participants through the region, pointing out nesting shorebirds, butterflies and plant-life along the way.

The free walks are designed to help teach and inspire others to not only view the region in a new way, but also protect it.

Future plans
Future plans of the Trust include the restoration and rehabilitation of old cranberry bogs and restoring and enhancing Muddy Creek, eventually creating a walking trail loop for visitors to enjoy.