Explore Chase Park in Chatham
Posted by Mark Washburn on Wednesday, October 7, 2015 at 2:05 PM
By Mark Washburn / October 7, 2015
Comment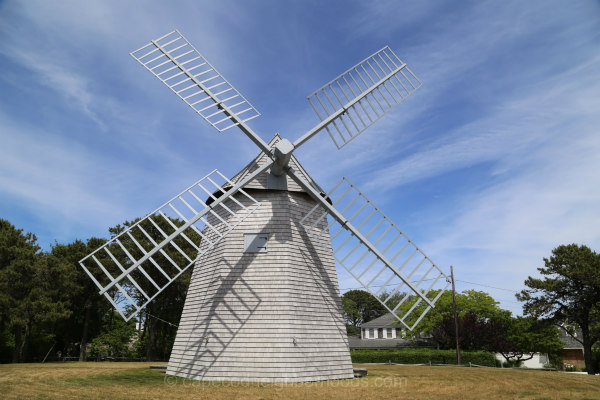 From historic sites to spiritual landscapes and arts and crafts, there is plenty to do and explore in Chatham's fantastic Chase Park. From its special events to its picnic tables and convenient downtown Chatham location, the park is a great place for the entire family to experience Cape Cod history and cultural attractions.

We begin our tour with the infamous Chatham Windmill. Originally built in the late 1700s, the windmill operated for a century but now stands predominantly within the park for all to see. With three floors, the top floors used for grinding wheat and corn, plus a corncob grinder on the first floor, the Chatham Windmill has been expertly preserved and is now fully functional again.

The mill is on both the State Register of Historic Places and the National Register of Historic Places. The mill is open during seasonal hours for guided tours. These free summer tours are held on Mondays, Wednesdays and Fridays from late June through early September. There is no cost to tour the windmill but donations are accepted. In addition, the windmill hosts a couple of grinding days each summer, offering the chance to watch the arms spin and grindstone turn, making corn into cornmeal. The Chatham Windmill also takes requests for special celebrations and private tours.

Another popular site within the park is just steps away. The Chatham Labyrinth is located at Pilgrim's Landing. This unique location offers a winding path and a meditative walk for park visitors to follow one continuous path. While serving as a site for personal reflection, the labyrinth also is said to help with relaxation and spiritual refreshment.

Finally, make time to visit the park to view some of the best arts and crafts in the Cape Cod region. Held each year in mid August, the Festival of the Arts at Chase Park features plenty of artwork, plus a food tent and activities tent just for kids. A shuttle bus takes visitors right to the festival entrance from nearby parking lots, with the opportunity to buy everything from unique jewelry and clothing to ceramics, glasswork, pottery and metals. The annual event helps raise money to fund programs of the Creative Arts Center in Chatham.

No matter whether you are interested in viewing a historical part of Cape Cod, a spiritual one or an artistic one, you will find plenty to do and see, exploring Chase Park in Chatham.