Everything You Need to Know About Cranberries on Cape Cod
Posted by Mark Washburn on Monday, December 20, 2021 at 1:55 PM
By Mark Washburn / December 20, 2021
Comment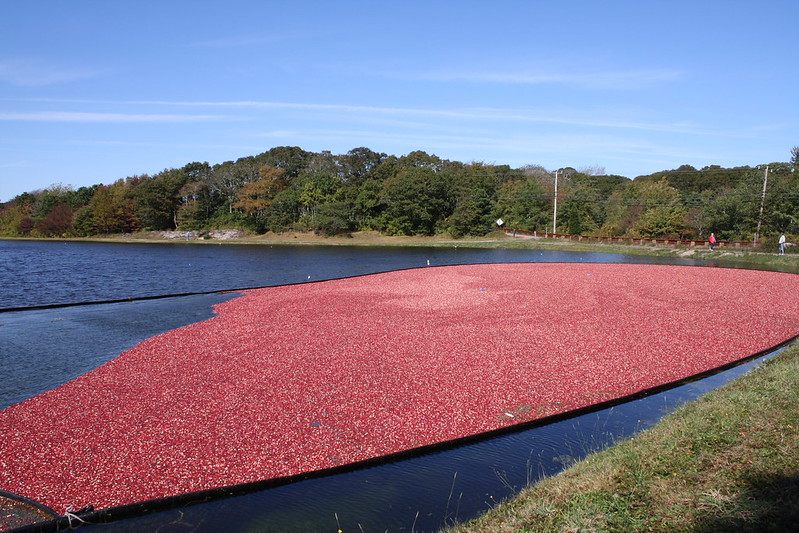 Photo: Melanie McCue
When you think of tasty treats on Cape Cod, fresh fish and oysters probably come to mind, but there's something else that often originates in the region. Massachusetts produces one of the largest crops of cranberries in the nation, and many of them come from Cape Cod.
The tiny berries have grown here for generations and were called sasumuneash by the Native Americans. When European settlers came to the area, they thought the pink blossoms in the springtime resembled a sandhill crane, so they named the plant the "crane berry".
Eventually that changed to cranberry, which is what they're still commonly called today. For around 200 years farmers on Cape Cod have harvested cranberries, thanks in part to the region's favorable soil, sand, water supply and long growing season.
Cranberry cultivation quickly caught on in the 1800s, and it wasn't long before several local towns and villages saw their own cranberry farms. A local war veteran figured out how to grow them better when sand blew over them, leading many in the region to copy his technique.
Commercial cranberry farming became so popular and profitable that area landowners started converting their own wet meadows, peat swamps, wetlands and swamps into cranberry bogs. To this day, cranberries are still grown in places like Harwich.
That's where you'll find Cape Cod's largest organic cranberry bog. Tours are available, giving visitors a closer look at the industry. There's even an exhibit on the history of cranberries on display at a local museum.
In Wareham, the AD Makepeace Company claims to be the world's largest cranberry grower. It also offers tours.
You can additionally take a walking tour of the Cape Cod Cranberry Bog in Orleans. Two commercial cranberry bogs remain on Nantucket Island, which together are said to produce about two-million pounds of cranberries each and every year.